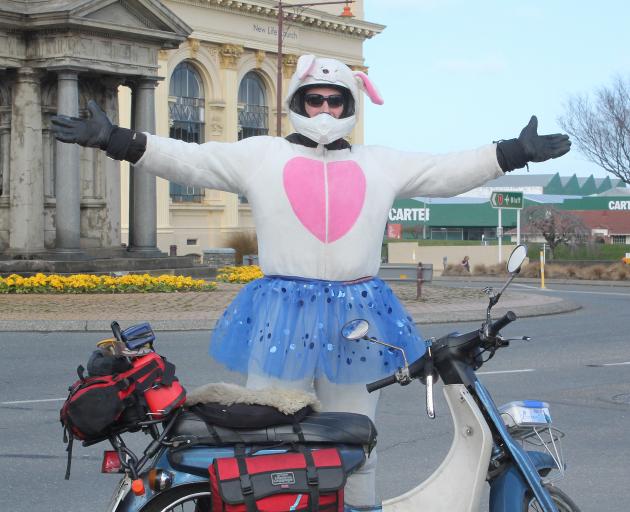 "Let's just say the Southland welcome was warmer than the weather".
That was the verdict of 1.9m-tall Harvey Throttlestop, who arrived in Invercargill yesterday from Christchurch on his 50cc 1979 Yamaha step through, dressed as a rabbit in a sparkly blue tutu - to raise money for Prostate Cancer Southland and Hospice Southland.
Over the past three days, Mr Throttlestop, who asked for his real name not to be given, battled the elements at an average of 20km per hour.
He said "everybody" knew someone affected by cancer.
"I want to encourage guys to stop being guys and get checked [for prostate cancer]. It's just a blood test once a year."
The Rangiora resident left home on Wednesday morning and stopped in at Fairlie overnight.
Wet, cold and travelling at 7km an hour on day 2 - he found the mental battle a strain.
Today he will take on the 220km Southern Scooter Challenge from Stirling Point in Bluff to Queenstown, before heading home.