Seven-year-old Penny Smith had never had a bed full of teddy bears - until yesterday.
Nearly 300 teddy bears were given to the Southland Hospital children's ward in the first of two donation drops from Whitcoulls Invercargill.
She had been in the hospital for about a week, and took a bear for herself and her brother.
"They're really snugly and fluffy. I quite like their green bow ties."
Penny called her bear Rosie because she liked the name, as well as roses.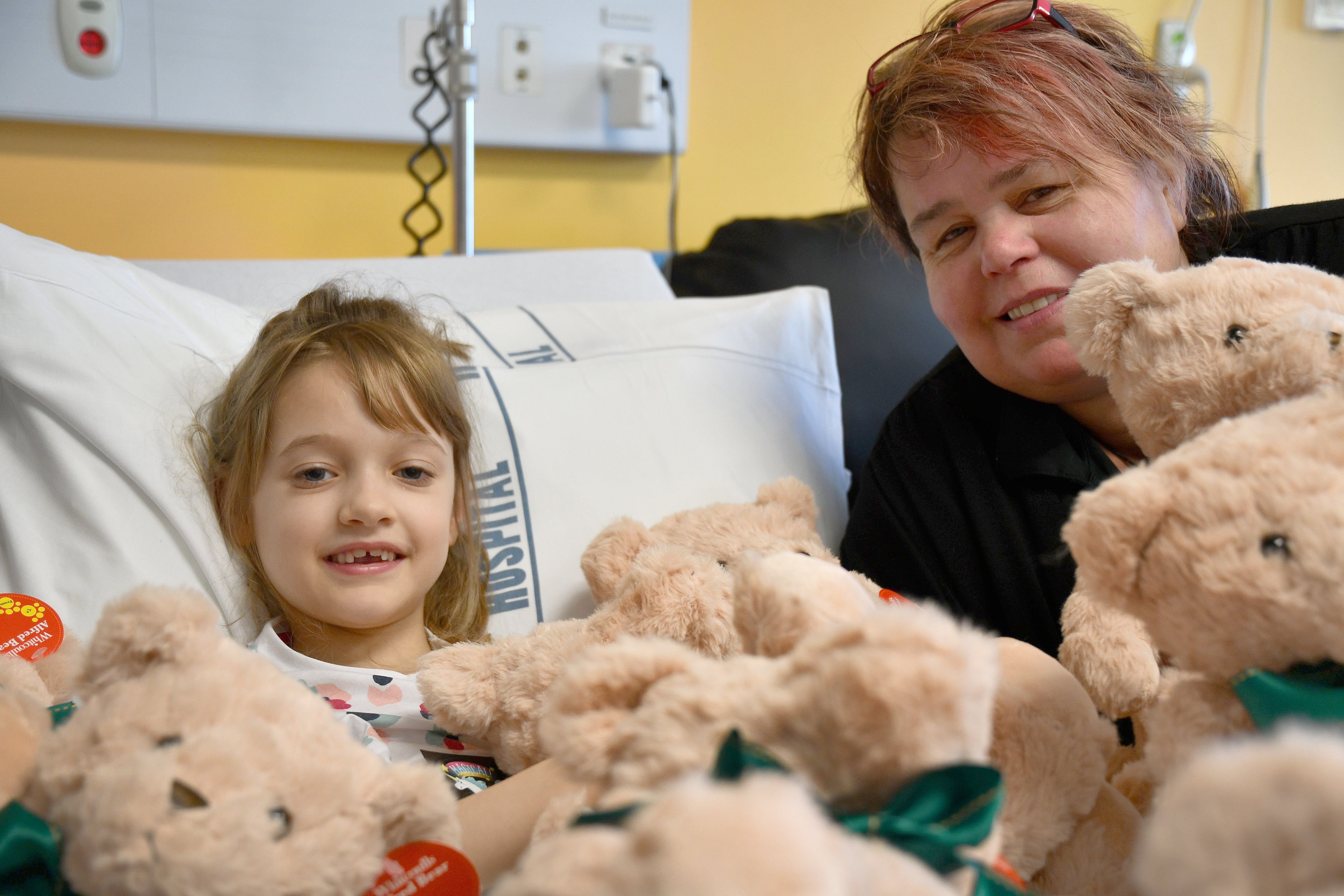 Whitcoulls Invercargill supervisor Roz Waldron said the annual teddy-bear drive allowed the firm to give back to the community.
"It just shows a little bit of love and spirit, especially for the kids at this time of year."
Colleague and saleswoman Gail Mackintosh knew first-hand the joy the bears provided.
"I know someone who got a bear a couple of years ago because she broke her arm and she was just over moon.
"It's good to see. It is something really special for those who get them."
Registered nurse Chris Egerton could not remember a year in the last decade without the teddy-bear donation.
It was wonderful to see the delight in Penny's eyes, she said.
"That instant cuddling, something to love when they don't want to be here at any point."
The Whitcoulls staff thanked customers for supporting the drive.