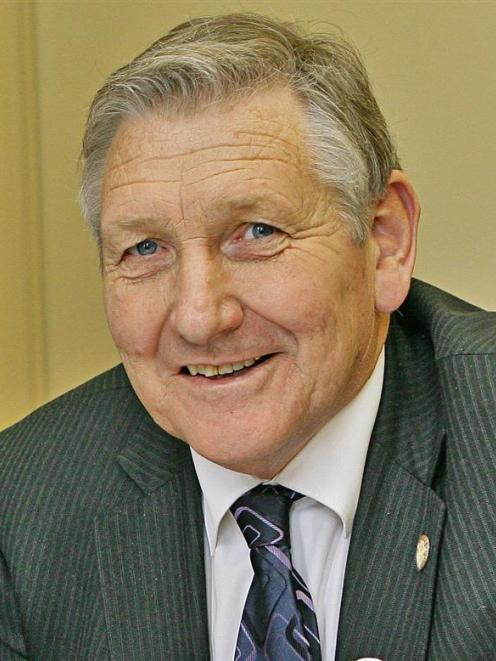 The lack of Government funding for a long-proposed 198km tourist road linking Haast and Hollyford has not deterred Invercargill MP Eric Roy from tabling the proposal yet again for further investigation.
Mr Roy confirmed yesterday he and fellow National MP Chris Auchinvole (West Coast) were still working on the proposal.
A meeting with the "mayors and chairs" of Westland and Southland local authorities had been pencilled in for the second Friday in December to develop and schedule the process for taking the proposal forward again, Mr Roy said yesterday.
The proposal was been periodically revived since it was first mooted in the 1870s.
It was raised most recently in October last year by Christchurch businessman Earl Hagaman, who had obtained a report from Octa Associates putting the cost to build the road at between $225 million and $315 million.
Economic Development Minister Gerry Brownlee gave the proposal a sympathetic hearing but said significant support was needed from New Zealanders before he promoted the case to Cabinet.
Mr Roy said he had been approached by several well-resourced people - he has declined to name them - who wanted to invest in something that would boost Southland.
Costs would be the big issue, he said.
"We have to understand the Government hasn't got the money to put to it.
"There are quite a few Earl Hagamans with varying amount of resources ...
"At the end of the day, it depends on bankability," Mr Roy said.
He said he had surveyed the 23,000 households in his electorate and of those who responded, 70% were in favour of the road going ahead "if it is feasible".
"Whilst not everybody filled in the survey, there was a very strong flavour saying `let's see if this is do-able'," Mr Roy said.
Mr Roy agreed the long-standing road proposal could take some time to achieve and acknowledged there were two sides to the argument with regard to opening up access to South Westland's 2.6 million-hectare world heritage area.
One argument was, with climate change, it was undesirable to continue driving the 400km to Milford Sound from Haast, via Central Otago, when the distance could be reduced to less than 200km.
Another argument was that the world was shrinking and there was a strong desire to protect vast tracts of land, Mr Roy said.