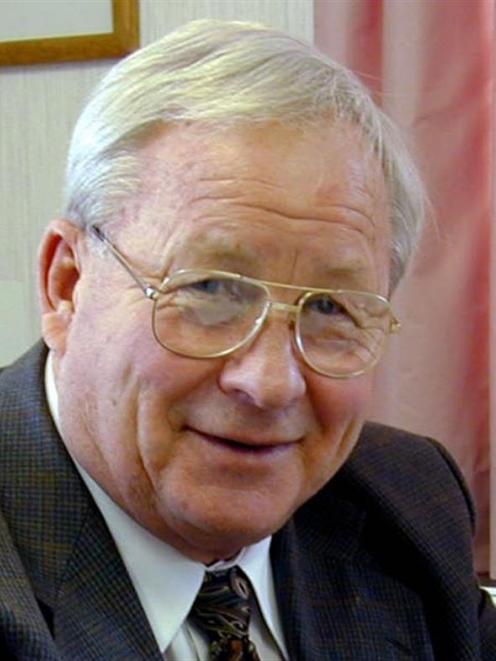 West Otago's most famous health professional and fossil enthusiast will be remembered as part of a permanent memorial planned for the central Tapanui business area.
Tapanui and West Otago (Two) Promotions is in the final stages of plans to unveil a massive piece of moonrock with a plaque commemorating the life and times of the late Dr Peter Snow, who served as the town's sole doctor for 37 years.
Dr Snow died in February 2006 aged 71.
Two Promotions spokeswoman Joy Lietze said Dr Snow was not only a loyal and dedicated doctor in the community for nearly four decades, but he was fascinated by the abundance of moonrock and other fossils in the area.
The memorial, to be located in the central town courtyard was a fitting tribute, she said.
Dr Snow and others believed moonrock from a meteor collision with the moon in 1766 sent showers of moonrock and other material across the West Otago area.
He was intrigued by this and what characteristics they possessed.
Mrs Lietze said the plaque would be placed behind the moonrock and be a focal point for visitors and residents.
The courtyard area has been earmarked as a prime place to promote the district.
A large 3-D mural, depicting an image of Tapanui's historic business area, is also planned for the back wall against the Seasons store in the courtyard, and other developments are also being considered there.
The town's business area received a facelift last year when a $500,000 upgrade of footpaths and kerbing was completed.
Dr Snow's three surviving brothers had contributed financially towards the memorial project.
No date has been set for the unveiling.
Dr Peter Snow (1934-2006)

The face of West Otago health for nearly four decades, Dr Snow was a leading medical researcher who helped identify chronic fatigue syndrome, which later became better known as "Tapanui flu".
A family man, Dr Snow was a country doctor, researcher, photographer, deer farmer and entrepreneur.
He was also at the forefront of efforts to keep open the former Tapanui Hospital.
He and his late wife, Helen, moved to Tapanui in 1969. They moved to their Lake Hayes home, near Arrowtown, after selling their West Otago health practice.
Dr Snow died suddenly at home on February 28, 2006, aged 71.