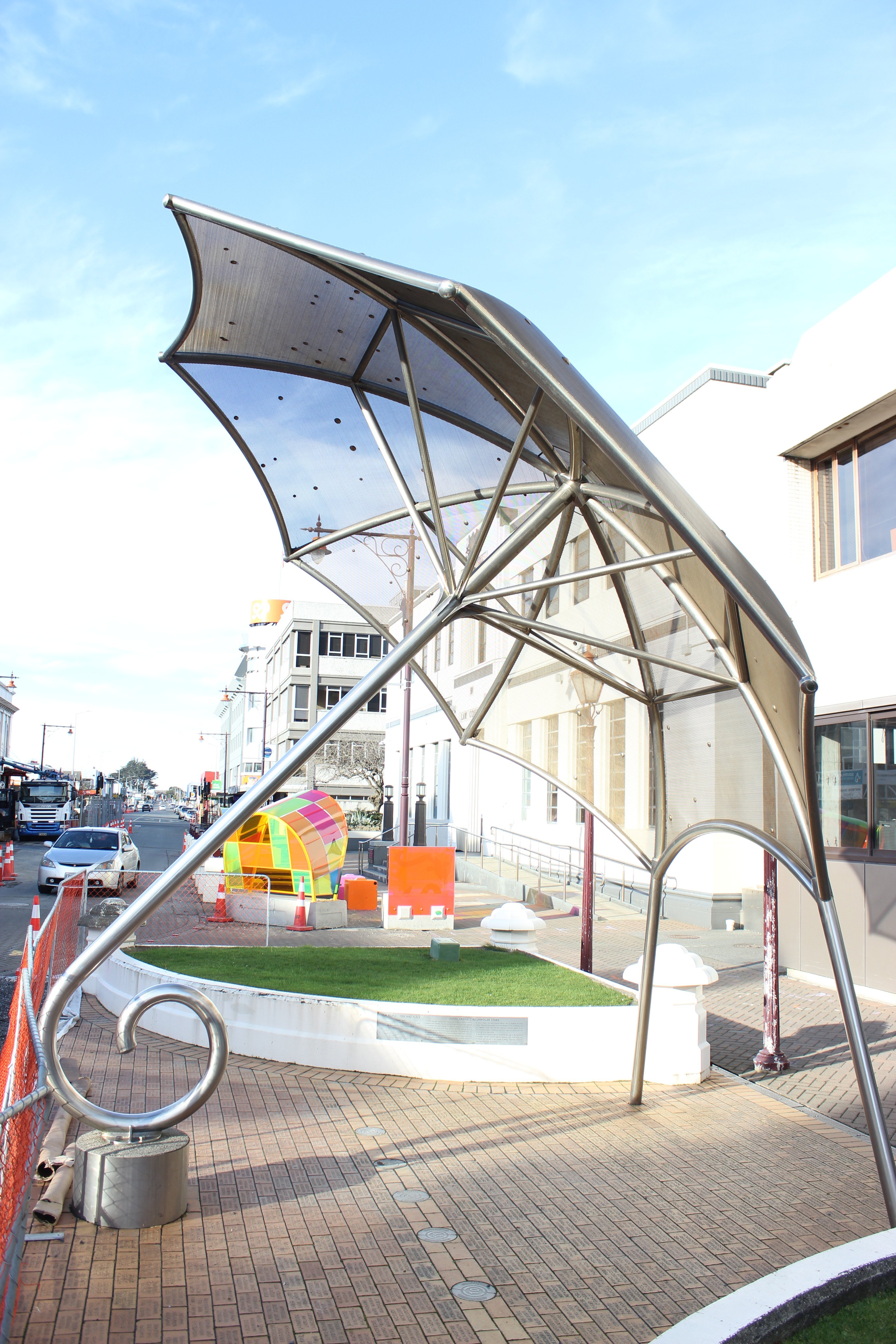 An Invercargill sculpture will be moved this week but it is uncertain yet where its final destination will be.
The process of moving the Don St umbrella sculpture - Our People - Time and Place - will begin tomorrow.
Invercargill City Council roading manager Russell Pearson said the sculpture needed to be moved so the city streets upgrade in Don St could begin.
"To make sure work can proceed as smoothly as possible, and without risking any damage to the sculpture, we need to lift the bricks beneath the umbrella itself and the interpretation panels on either side," Mr Pearson said.
The artwork, by the late local sculptor and former Southland Museum director Russell Beck, was installed on the summer solstice in 2000.
According to a panel explaining the concept of the artwork, the sculpture was designed to embrace the people of Invercargill with their time and place in the universe.
"The umbrella is one of the oldest inventions and, in this case, symbolises the protector from rain and sun for the 5103 Invercargill family names [carved into bricks] below," it says.
The sculpture incorporates a sundial, while its canopy features the stars which are visible in the night sky.
Council staff have decided a more suitable position for the sculpture is within the city's parks.
Don St will be closed to allow truck access during the dismantling, but this will be done outside of business hours.