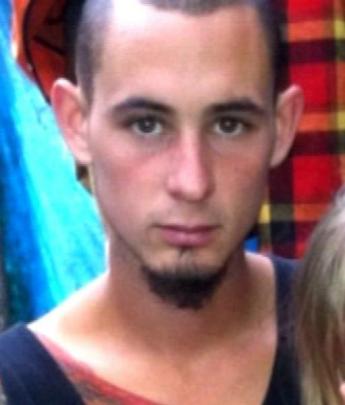 Tuatapere artist Wayne Edgerton's sentence of home detention for mistaking Adam Hill for a deer and fatally shooting him in April has angered many and divided the community. For Tuatapere contractor Brendon Diack, the young hunter's death has revived memories and emotions of his own dreadful mistake in the bush 18 years ago. Allison Beckham reports.
Brendon Diack remembers crashing through the Southland bush early one spring morning in 1996, keen to see the deer he believed he had bagged.
He also remembers the overwhelming feelings when he discovered what he had shot dead was a boy - 16-year-old Mark Bernard Whyte.
''It's the worst thing that can happen to a hunter. You feel utter disbelief. You feel sick. You know what you have to do but you don't know what to do. These are not feelings I would wish on anyone.''
Mr Diack (47) has tried to move on. He is a family man and deputy chief of the local volunteer fire brigade. But he still chokes up thinking about the moment which caused Mark Whyte's death and changed his life.
''I will never forget what I did, don't worry about that. You learn to deal with it, but you never forget.''
He has not been hunting since, not only because he does not wish to, but because his firearms licence was revoked after his conviction and he has not been able to get it back despite applying several times.
Like Wayne Edgerton, Mr Diack was convicted of recklessly or carelessly using a firearm causing death.
Like Wayne Edgerton, he endured abuse and threats - and more - from those distraught at losing their loved one.
Unlike Wayne Edgerton, he went to jail for two months after appealing his sentence, an appeal he now regrets.
He was not in the Invercargill District Court on Tuesday to watch Edgerton being sentenced, but his father Art was.
Mr Diack is conflicted about whether Edgerton should have been sent to jail too.
''I don't think jail is the place for a hunter who accidentally shoots someone.
''Maybe it is for a hunter who is boozed or poaching or hunting where he shouldn't be ... but no-one goes out for a day's hunting with the intention of shooting anyone, do they? If they want to shoot someone, they go to Afghanistan or Iraq.
''But home detention for someone who works from home? That's not worth a cup full of cold snow.''
Mr Diack had never been in jail before and says it is one place he never wants to be again.
''For the first two weeks, you are in your cell 23 hours a day out of 24. There is nothing else to do but think about what you have done.
''I didn't want to be there and no doubt Wayne didn't want to be there either.
''But if he had any balls he should have said `send me to jail'. It would have given the [Hill] family time to cool off and they would have seen Wayne taking his punishment like a man.
''Just man up. That's what I think Wayne should have done.''
Mr Diack thinks the appropriate sentence for himself and Edgerton is talking to other hunters about how their mistakes happened and the impact they had on everyone.
''I guarantee Wayne won't be the last hunter to make a mistake like this.
''Talking about what happened is very difficult. I know all about that. But you've got to make sure other hunters learn from [it], don't you?''Threats have been made against Edgerton by supporters of Mr Hill.
Mr Diack says he would not be surprised if Edgerton is verbally abused or physically harmed.
''I was beaten up four or five times by people who didn't like what I had done, and one day someone tried to run me over.
''I reported it to the police, but it didn't do any good. They almost ran me out of town, but not quite. I got to the point where I thought `enough is enough'. I was ready to go the next person who tried it on.''
Even after all this time, Mr Diack said feelings against him still run deep in the community.
''You can't really relax. I have no doubt there are still people who would like to see me gone - who would run me down today if they saw me walking down the street. You are looking at every car which goes past and wondering if it's coming for you.''
Mr Diack is not friends with Edgerton and does not like him.
That stems back to what happened after Mark Whyte's death, when Edgerton led a campaign to reinforce the message that hunters should clearly identify their target before firing.
Mr Diack agrees with the message, but not the way it was delivered, saying Edgerton - whom he describes as a ''yapper'' - ''rubbished him''.
''He put up signs all over the place.
''His exact words to my face were, `There is no such thing as an accident when you're hunting. There is no excuse for shooting anyone'.
''And now look what's happened. I made a mistake, no doubt about it, but he has made one too.''
Despite his feelings, Mr Diack rang Edgerton's daughter's house offering to visit her father to offer him support, knowing what he would be going through.
The offer was declined, with the family saying it was too soon.
However, Mr Diack says even if people do not like Edgerton, what he did or the sentence he received, they should not vent their anger at his family.
''Whatever you think about Wayne, his family is not a bad sort of a family. They don't deserve abuse.''
When visited at his home yesterday, Edgerton answered the door and declined to comment.
Mark Whyte's mother, Shirley, also declined to comment.