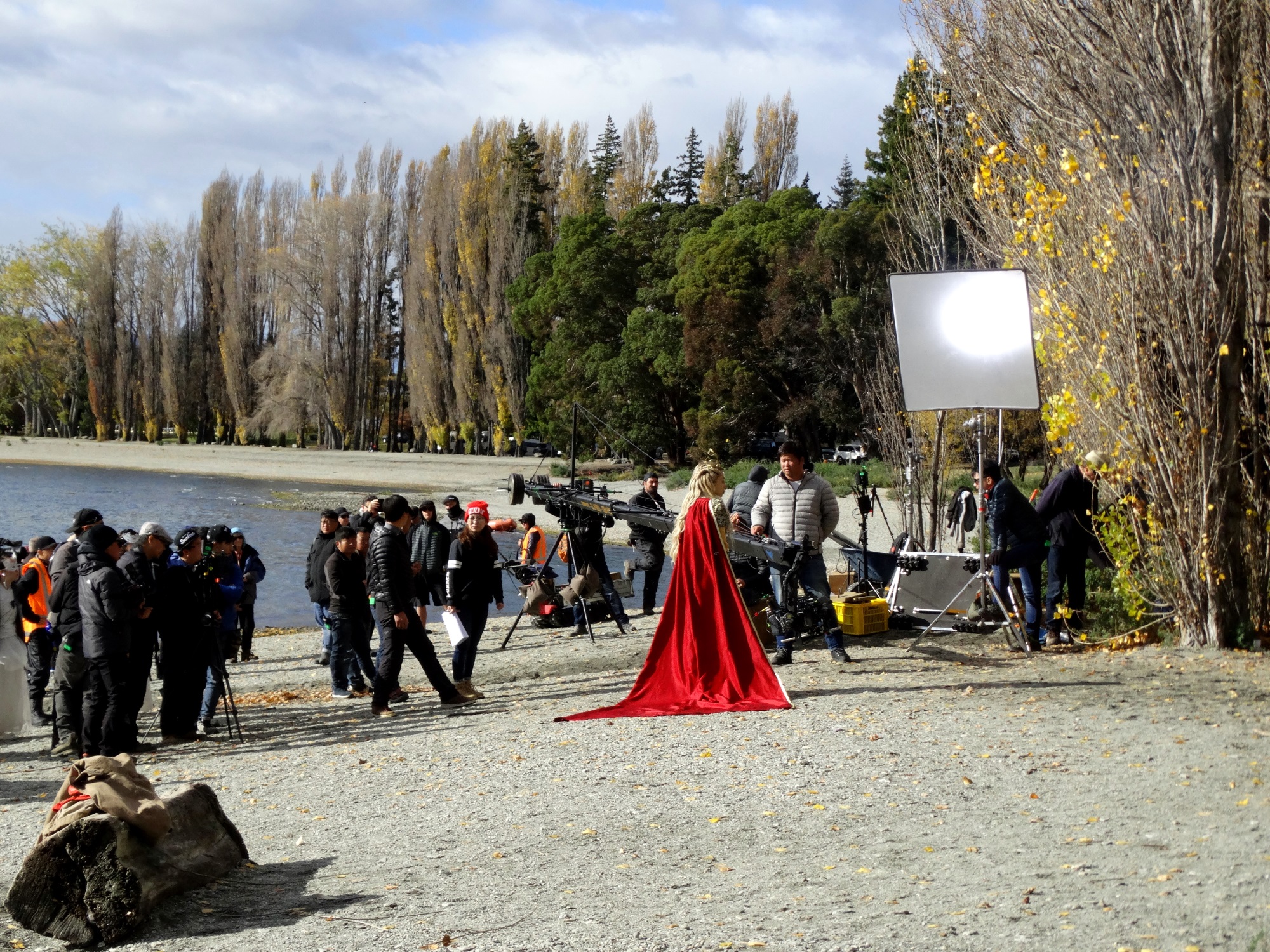 If you are a fan of Chinese fantasy television you might have been starstruck walking along the shore of Lake Wanaka yesterday.
Scenes for  season 2 of the Mandarin-language fantasy drama Legend of S were shot on the lake shore  yesterday near the lone willow tree.
A crew of about 150 people  from both New Zealand and China spent about 12 hours at the location. Line producer Ronnie Shum  said the television show was often described as the Chinese version of The Lord of the Rings.
Originally called Legend of Zu, the series is based on a Chinese fantasy novel called The Gods and Demons of Zu Mountain.
"Basically, there are some sword fights and a lot of fantasy and CGI and also an online game."
About 40 weapons and 600 props were made in China and shipped to New Zealand for the filming. Most of the series will be filmed  in China, but location crew will stay in the Queenstown and Wanaka areas to shoot scenery. While the series is not officially available in English,  a passionate online fanbase  have taken it upon themselves to translate the series into English.