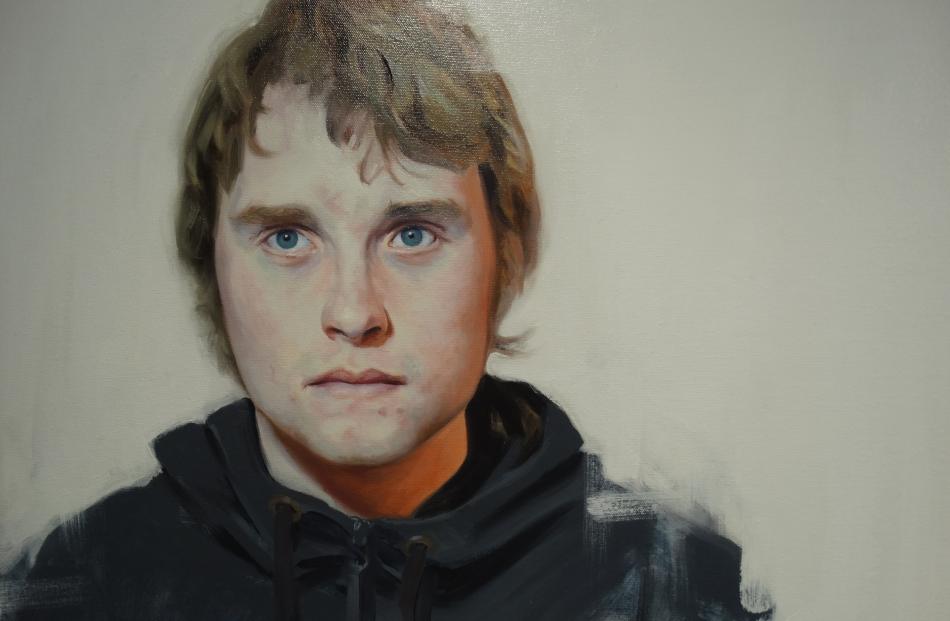 A dozen Wanaka residents came face-to-face for the first time yesterday with portraits of themselves in oil.
The exhibition — ''Everyone Deserves a Portrait'' — featured the work of well-known Luggate artist Stephen Martyn Welch.
Mr Welch said he was inspired to paint the portraits of Wanaka residents through his experiences with his son, Scott, who has a rare genetic disorder.
''For me, portraiture started with my son, who is disabled, and the way people would look at him.
''And I would think, why would they look at him differently?
''What's it about his face that makes people point, stare or laugh?
''And I had a slight epiphany where I thought, 'why don't we paint the disabled, why don't we paint the disfigured?', and so came 'Everyone Deserves a Portrait'.''
Included in the exhibition — open for only 12 hours yesterday — were barista Robert Holt, retired high-country farmer Margaret Scaife and retired Wanaka GP Dennis Pezaro, as well as less well-known residents such as Ferdia O'Connell.
Mr Welch said he had subjects recommended to him, although he did approach one or two people in the supermarket who had ''really cool, lived in'' faces.
The portraits will be given to those who feature in them.