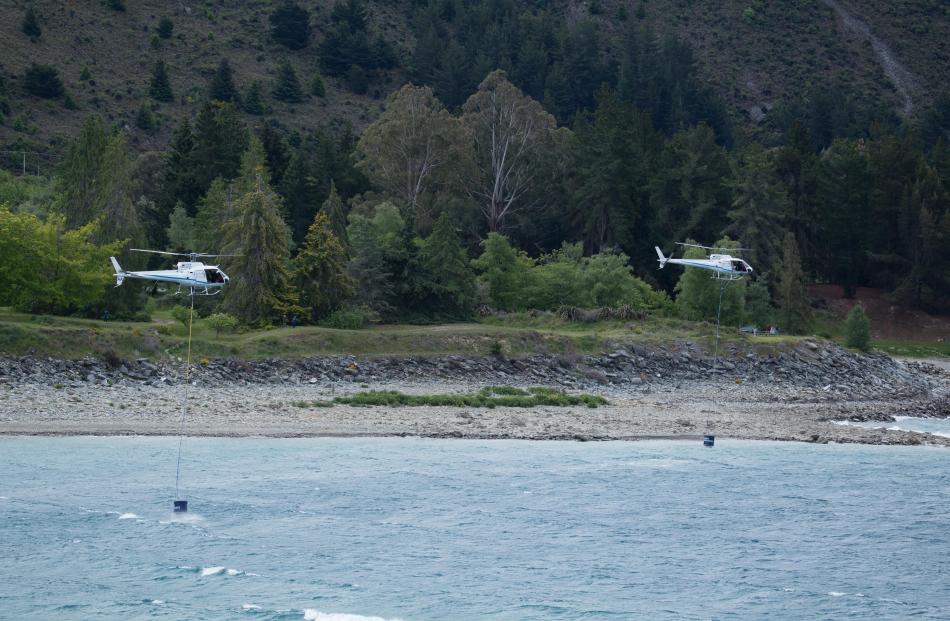 A fire by Lake Hawea appears to be under control after four helicopters with monsoon buckets attacked the blaze.
The fire had been burning uncontained near six houses as Fire and Emergency New Zealand (Fenz) units and helicopters converge on the scene.
A Fenz spokesman said a call was received at 5.20pm about the fire.
Fire engines were also at the scene fighting the blaze.
When the fire broke out, houses were being threatened by the fire and it was understood they had been evacuated.
''Crews are working to protect those properties where possible.''
An employee of the Lake Hawea Hotel said the fire appeared to have started by the roadside near Capell Ave, the turn-off into Lake Hawea by State Highway 6.
''With the wind, it's just gathered speed.''
There were individual trees with rings of fire around them, and the houses were possibly in danger.
''I would definitely say that,'' she said.
The fire could be seen from the hotel at the time.
The road was closed, and the fire was moving up the hill.
''The smoke's gone from white to black.
''It's just gathering momentum.''
The NZ Transport Agency said SH6 has been closed at the intersection with Capell Ave as firefighters tackle the blaze and it advised motorists to avoid the area.