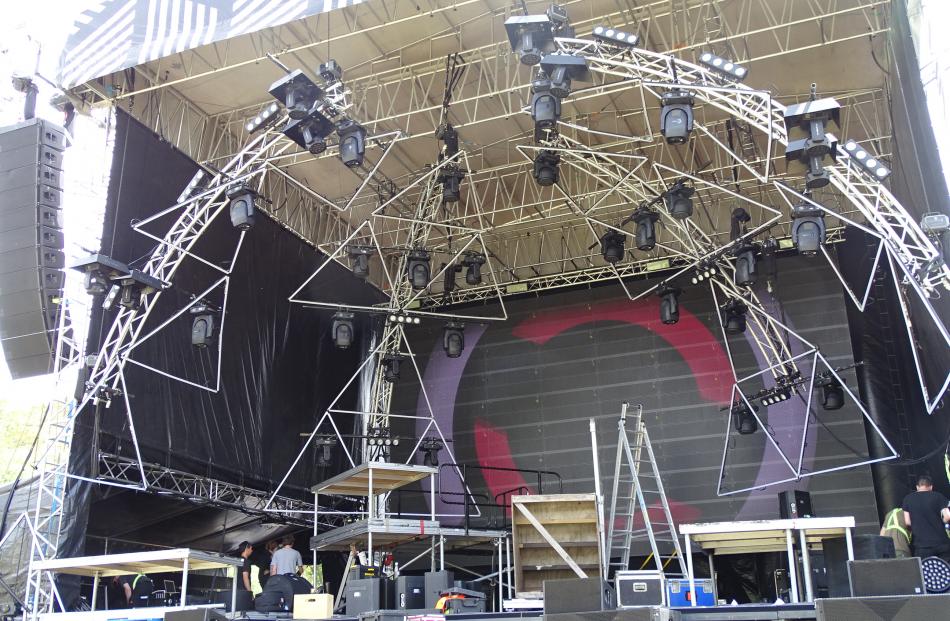 Tickets to the South Island's premier musical festival Rhythm and Alps are close to selling out but organisers are expecting a last-minute rush.
Yesterday there were long queues when the gates opened and the first of the 5500 campers arrived to pitch their tents at Robrosa Station, in the Cardrona Valley.
Three weeks ago sheep were being shorn in the woolshed but festival director Alex Turnbull said he has "a really good crew" who come every year, know what they are doing and transform the farm into a music venue.
It is the ninth year Mr Turnbull has organised the three-day event, and every year he has made changes.
"This year we've tried to simplify the site, so we have pulled out some of the clutter and we are continuing to try to improve our systems regarding waste."
Mr Turnbull said they would not be offering the Kartents cardboard recyclable tents for campers to pre-order this year as the maker had "hiked up" the price but they hoped to find a New Zealand manufacturer "as the concept was great but the model is flawed".
Other changes to the festival this year include a ''playhouse'' tent offering yoga and other workshops during the day and a "chill zone" with cushions and couches by night.
This year the 24-hour camp store will be selling hot pies for the first time, along with phone chargers, pain killers and merchandise.
And the "Angels tent" will again be back offering a "comfortable area" and experienced trained staff for anyone who may have ingested drugs and "is feeling unsure or insecure".
Mr Turnbull said they have never had any issues with drugs or alcohol and have only had one arrest which was not alcohol-related.
He said over the past nine years they have implemented strategies and management plans to help their patrons "make good decisions" and in the year leading up to the event their social media messaging was all about "being good humans".
Up to 10,000 visitors and 900 staff (170 of who are volunteers) will attend, and 53 international and local acts will perform across the venue's four stages.
The festival culminates in a spectacular New Year fireworks display which Mr Turnbull said would be "better than ever".