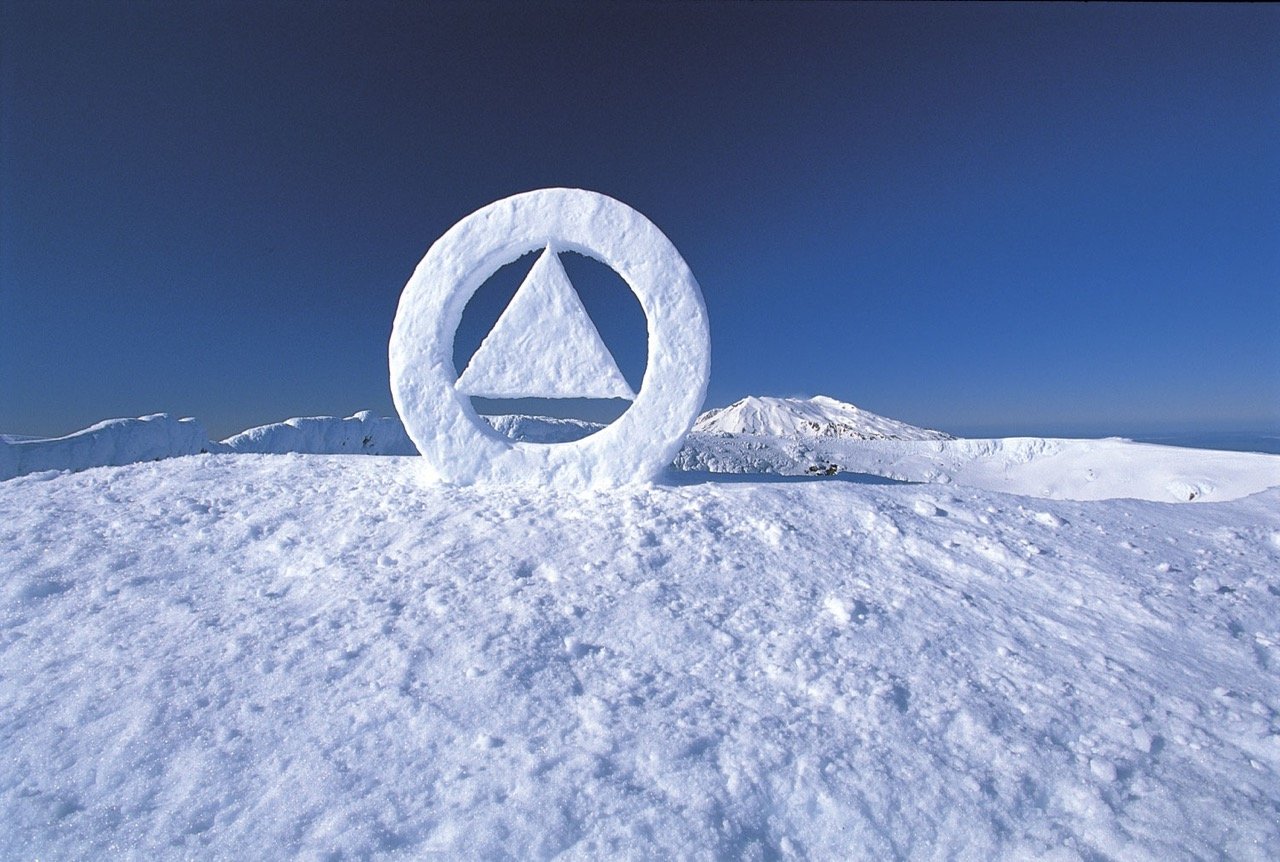 This weekend a Wanaka artist will complete his "life's work" promoting awareness of climate change and the need to reconnect with nature, when he creates the last of 12 sculptures he has made in a line around the world, back in New Zealand.
In 1995 Martin Hill came up with the idea of creating, photographing and videoing 12 ephemeral sculptures made from natural materials found at 12 different high places along a line around the globe.
The next year, he and his partner Philipa Jones began the Fine Line Project and the first sculpture was created in Tongariro National Park, on the crater rim of Mt Ngauruhoe.
Since then they have journeyed to 10 other locations, including the Antarctic, Yosemite National Park in the United States and Madagascar.
Mr Hill said they started the project "because of the trajectory of civilisation's extractive linear model of progress, which is destroying natural systems and causing global warming.
"The world has changed dramatically since we began in 1995 but we never imagined that the climate and ecological crisis would reach this stage before we had even finished the project."
Mr Hill said the success of their art through exhibiting and publishing has allowed them to continue to self-fund the project.
Of all the locations, the most difficult was Baffin Island, in the Arctic Circle, because of its remoteness and the presence of polar bears.
This weekend, Mr Hill and Ms Jones will return to Mt Ruapehu to make the 12th and final sculpture.
Mr Hill said they planned to produce a book in collaboration with scientists and writers.
"The need for change has never been more urgent. That is why people all over the world are striking and rebelling and fronting up to governments and saying you are not doing enough.
"That is the reality, and that is what we have been saying in the project for 25 years," he said.
Mr Hill will speak about the Fine Line Project at the One Summit in Wanaka at 6.30pm, on October 29, at the Lake Wanaka Centre.