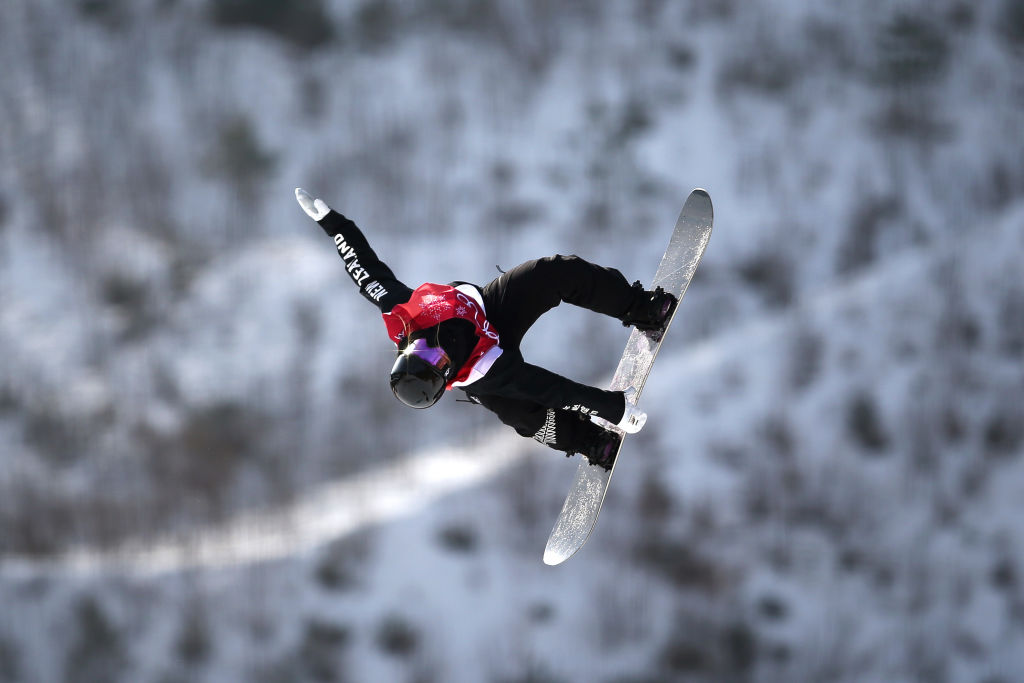 Applause and cheering erupted at Mount Aspiring College yesterday afternoon as 16-year-old pupil Zoi Sadowski-Synnott qualified for the women's big air snowboard final at the PyeongChang Winter Olympics.
More than 200 excited pupils and staff gathered in the school gymnasium to watch one of their own compete on the world stage at the Winter Games, and did not leave disappointed.
At 2.15pm, Zoi appeared on screen for the first time at the top of her run, sparking a flurry of nervous chatter throughout the gymnasium.
She landed a double wildcat (a double backflip on a cartwheel-like axis) which earned her a score of 72.75, and left her in 13th place going into her second run. The top 12 qualify for the final.
As she dropped in for her second attempt with all sorts of pressure on her shoulders, Zoi did the unthinkable.
She rode down the slope towards the huge jump switch (backwards/on her unfavoured side) and took flight, spinning two and a-half times to land a switch backside 900, a trick she said she had never landed before in competition.
But was it going to be enough?
There were many anxious faces among the crowd at the college. That was until Zoi's score came up on the screen — her 92.00 moved her into first place.
The gym shook as her peers cheered, whistled and applauded her amazing run.
Principal Wayne Bosley even fist-pumped.
Zoi's friends were ecstatic with what they had just witnessed.
''She's only 16. What she's achieved in her life is amazing. When she puts her mind to it, she can do whatever she wants,'' Samantha Wilkinson said.
''We're really proud of her,'' Mel Telford said.
Zoi finished fifth and easily qualified for Friday's final.
By doing so she became the first New Zealand female snowboarder to make an Olympic final. She was overjoyed with her performance.
''I'm over the moon. I've never landed that trick before in competition. I'm just so happy.''
The big air final starts at 1.30pm on Friday (NZ time), when Zoi will get three attempts to go for gold and break New Zealand's 26-year medal drought at the Winter Olympics.