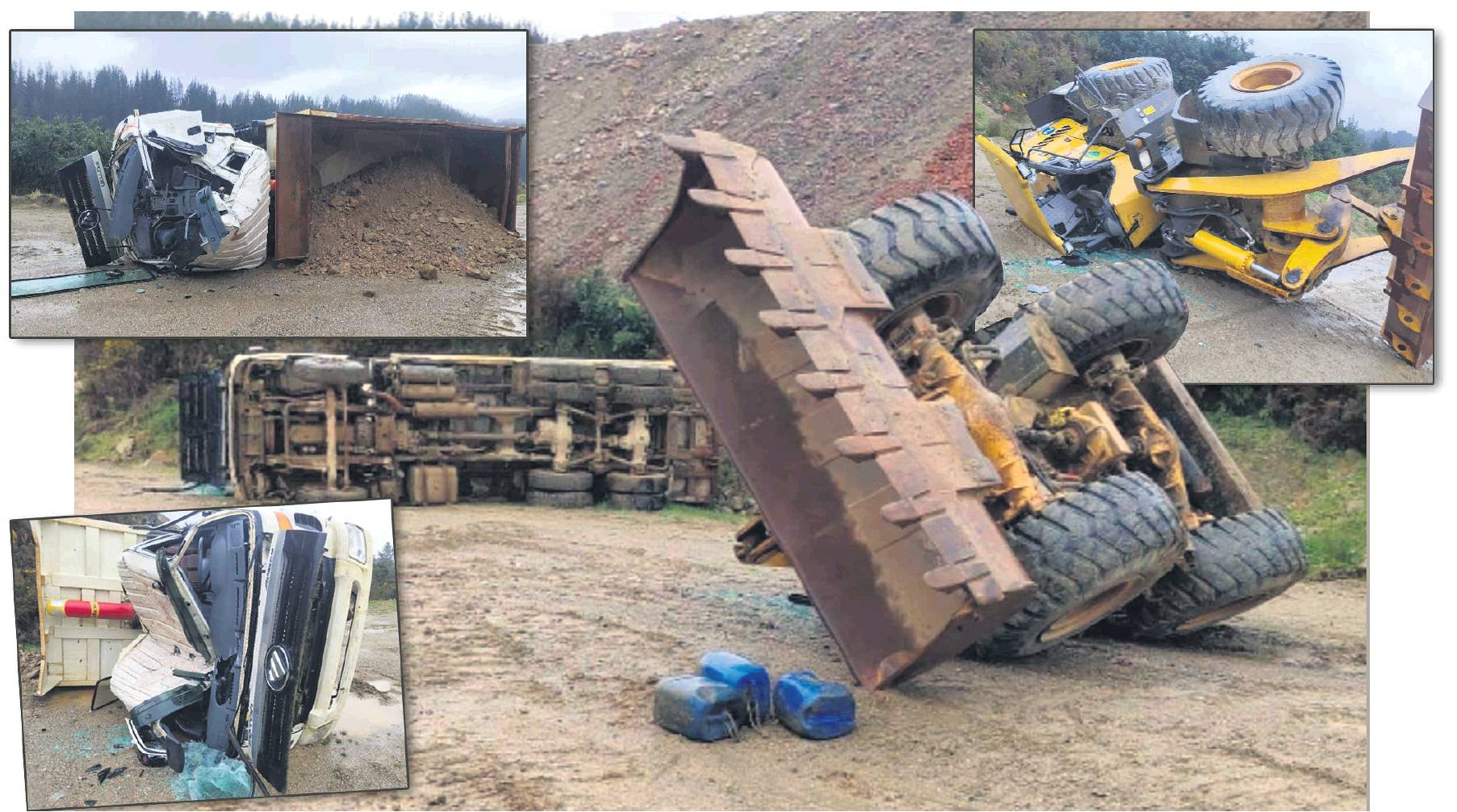 A gold mine in the Arahura Valley, north of Hokitika, has been trashed, leaving a repair bill of hundreds of thousands of dollars.
The vandalism on Tuesday night comes two months after six other gold claims in the Stafford-Goldsborough area were targeted by thieves, who also inflicted millions of dollars of damage on equipment.
The owner of the Humphries Gully mine, Kevin Xue, arrived on site on Wednesday to find his heavy machinery destroyed.
A loader had been used to smash everything in its path.
Mr Xue said three trucks, a second loader and two diggers were so extensively damaged they had to be written off.
"So far the cost of what these people did is up around half a million dollars and I am so disappointed.''
Insurance assessors were expected tomorrow but in the meantime work had been suspended.
"We employ three people and a fourth was supposed to start this week, but now no-one can work. This was our livelihoods and now we have no work.''
Mr Xue said he was relieved the gold wash had been removed from the claim the night before.
"We have been robbed once before. That was in January, when thieves took the mesh off the riffle table, but nothing since then.''
Heavy duty batteries were also ripped from the heavy machinery, indicating that more than one person was involved.
"The batteries are pretty heavy and to take so many ... I think there would have been a number of people at the site.''
The mine is not far from where six claims were hit in systematic raids in June.
West Coast Commercial Goldminers' Association president Brett Cummings said that from photos he had been shown "it is a hell of a mess''.
The attack was possibly connected to the vandalism and thefts in June.
"I don't understand why someone would go on to a mine site and just destroy all of the heavy machinery.''
Since the June attacks, said a lot of miners throughout the West Coast had increased their security.
"Miners need to be vigilant again and everyone who hasn't, needs to tighten up their security.''
The goldminers' association suggested that they remove the keys from all vehicles and heavy machinery when they leave the site, erect fences and think about installing security cameras.
A $20,000 reward posted in June still stood, he said.
In June, thieves used a 38-tonne digger to smash up everything at a Goldsborough claim, including the gold wash plant, and stole about half a tonne of gold wash.
- By Viv Logie