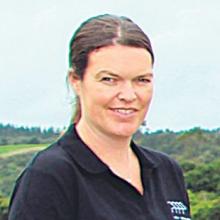 A whole tanker load of diesel - as much as 20,000 litres - seeped out of the new Grey Base Hospital boiler complex into the Greymouth sewerage system.
The spill was contained within the Cowper St sewerage pump station, but as a result a whopping 200,000 litres had to be trucked to Canterbury for disposal.
The Ministry of Health announced the spill in a press release on August 30, three days after it happened, without saying how much fuel had been lost.
West Coast Regional Council consents and compliance manager Heather McKay said earlier this week the pumping station was emptied and flushed.
"Over 200,000 litres of liquid has been pumped out and is being transported for disposal at an appropriate facility in Canterbury," Mrs McKay said.
Soil used in the initial bunding and clean-up was also being trucked to Canterbury.
Ms McKay said her staff were initially notified of a "small spill".
However, by the afternoon it was clear it was bigger, though the exact amount was still not known.
A full investigation was under way by the new hospital lead contractor Fletchers, including using environmental specialists to provide an assessment.
No enforcement decision had been made yet as inquiries were ongoing.
Grey District Council assets manager Mel Sutherland said they were waiting for an assessment to determine if there was any permanent damage to the plastic pipes, seals and the pumps themselves at the pumping station.
The district council was initially told 16,500 litres had leaked into the sewerage system.
"The first thing was the cost of removing it," Mr Sutherland said.
The council had notified its insurance assessors, who would work with the West Coast District Health Board and the contractor.
The immediate cost was going to the contractor. It had also taken up council staff time.
The Ministry of Health said on August 30 the spill happened when a fuel tank feeding the diesel boiler was being filled from the main tank.
Council manholes and pipework had to be cleaned.
"The Ministry of Health, the West Coast DHB and Fletcher Construction take incidents of this nature seriously and are working to understand what happened," the ministry said.
It did not answer a query on why there was diesel at a coal-fired boiler.