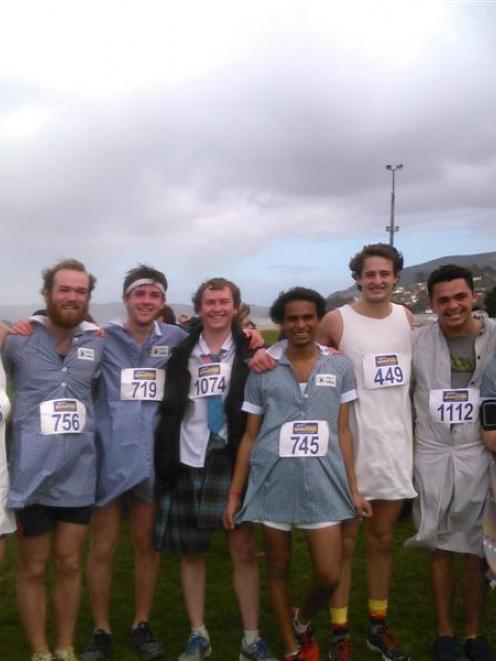 A novelty in the half and quarter marathon fields yesterday was the fancy dress option - and the extremes some contestants went to.
Rorianne Parata Price and Sarah Lee Hand, dressed as Ballerina Barbies, skipped across the line hand in hand to finish 64th equal in the quarter marathon walk in 1hr 12min 54sec.
In the half marathon fields, a group of 21 mostly male medical students wore women's clothes and raised $4500 as part of the ''Do It In A Dress'' group, which raises funds for women's education in Africa.
Two spokesmen for the group, medical student Barry Schmidt (23) and Dunedin lawyer Campbell Hodgson (23), said it was arguably one of the most challenging things they had done, as they had never run before.
Both crossed in 167th equal place, clocking a time - creditable given their attire and conditions - of 1hr 42min 37sec.
The two said doitinadress.com had raised a phenomenal amount of money in recent times. Surfers on the Gold Coast last week surfed in dresses.
''It doesn't matter what it is - music, marathons, anything you want - all you have to do is do it in a dress, to raise awareness that there are 6million women in Africa who can't get an education because of their gender,'' Schmidt said.
''We're hoping to get $6000 as our goal. We plan to achieve that with a bit more fund raising after this, as well.''