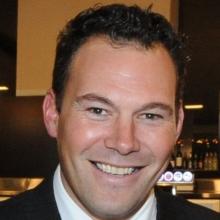 "BOOOOOOOOM!"
It was not the sound of a bomb going off inside the Edgar Centre but rather Deshon Taylor celebrating his last significant act of the game.
The Canterbury guard dropped in a three-pointer from deep — real deep. And he was pretty pleased with himself.
Taylor held the battle cry for emphasis and even fired his imaginary pistol at an imaginary target.
He probably hit said imaginary target, too. After all, he poured in 28 points to help his side ease to a 101-84 win over the Otago Nuggets in Dunedin on Saturday.
The game was not quite done. There were still 23 seconds left on the clock and in the season.
The Nuggets shuffled the bench into action and Mitchell Hughan grabbed a late basket to get on the score sheet.
Then it was done.
The Nuggets finished the season with nine wins, nine losses and a sense of achievement despite slipping out of the playoff race in the last few weeks of the competition, coach Brent Matehaere said.
"I think it was really great for the franchise to be there and in that [playoff] conversation," he said.
"I think outside of our group, the expectations for our success were not really there.
"We've got to make sure we are building for next year and continue to grow because we've got a young team."
The Nuggets' reliable one-two offensive punch of Sam Timmins and Isaiah Moss was met with stiff defence.
Every time Timmins tried to bash his way to the hoop, he ran into a Jack Salt-shaped wall.
Darling and Alexander Talma chipped in as well.
"I thought the match-up between Sam and Jack was pretty huge," Matehaere said.
"I felt we had our opportunities to get him the ball but they were stepping underneath him and made it difficult to get clear catches, so they did a good job preventing us there but we weren't finding the players who were open on the outside either."
Moss (13 points) could not find his range and struggled to get clear as well.
The scoring was left to Luke Aston and Richie Rodger. Aston hit three consecutive three-pointers towards the end of the opening quarter and top-scored for the Nuggets with 23.
Rodger was a point behind on 22. He is a guy who looks capable of scoring more heavily but his role in the side has been that of a facilitator.
Next year, perhaps, he will get more opportunities to shoot.
While Timmins was held to eight points, he hauled in another 20 rebounds and will claim the league's rebound title.
Salt grabbed seven rebounds to go with his 16 points. He was pretty influential in the game, as was Darling, with 17 points and six rebounds.
The national under-17 basketball championships were in Dunedin last week and a lot of those players made their way to the game. There were more than 2000 people in attendance — the largest crowd for the season.
A few former Otago Nuggets players were spotted in the crowd as well. Miles Pearce, Ed Book and the great Leonard King watched their former team round out the season.