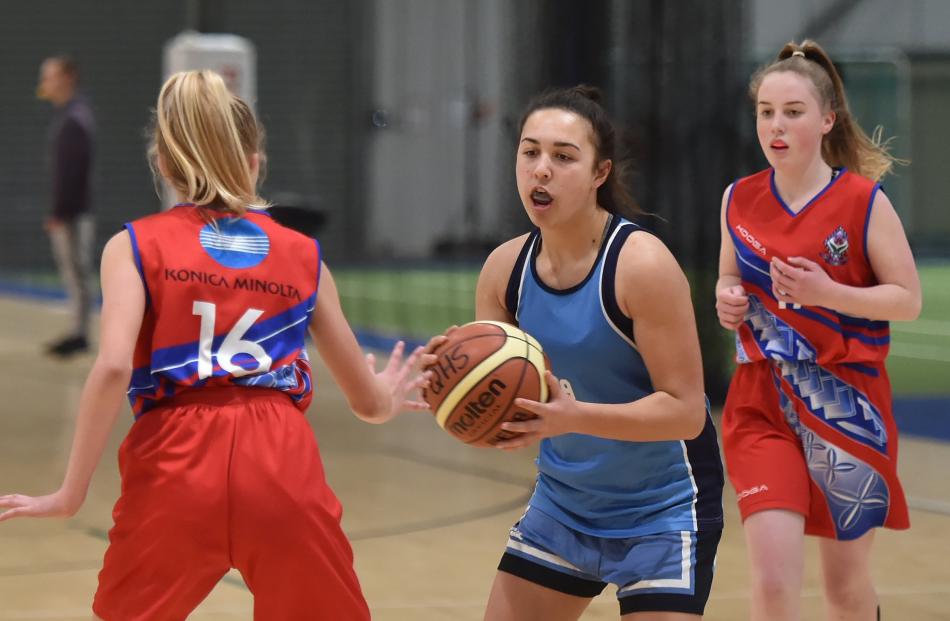 Basketball is booming at secondary school level but growth may be limited by gym space and finding enough referees.
There are 165 secondary school teams playing the game in Dunedin on Friday nights, spread out across gymnasiums in Dunedin and at the Edgar Centre.
Basketball Otago operations manager Greg Brockbank said the sport had experienced rapid growth in the past few years. In 2011, there were 96 teams.
The games are played on seven courts at the Edgar Centre and 11 gymnasiums around the city.
A sports census earlier this year showed basketball was the most popular sport among secondary school pupils in the city.
Brockbank said the competition was almost full in terms of court space although they could possibly fit a few more teams in.
The biggest issue was finding enough referees.
Every Friday there are 82 games, so more than 100 referees are needed.
The more serious grades require two referees for every game and he said it was difficult to find enough referees. It was a difficult game to officiate and referees had to be highly skilled.
There were more boys playing the game than girls although Brockbank said girls' participation was increasing. It used to be three male players to every one female but this was probably now just over two to one.
Many wanted to play the sport after watching it on television and it was an enjoyable sport to play, he said.
Brockbank said basketball was seen by many as a second sport and it suited them to play on Friday night before switching to their top sport on the weekend. They did not train with their team and simply turned up on Friday night to play.
More players were taking the game seriously.
He said some of the major boys schools in the city had more than 20 teams, so a lot of pupils were playing.