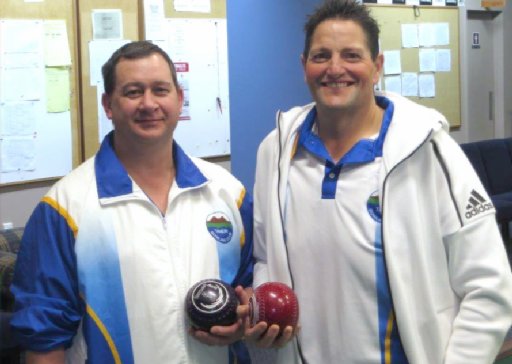 A massive weight has been lifted from the shoulders of Marty Kreft and it will help him when he competes in the New Zealand PBA finals for the first time.
Kreft (42), an Outram dairy farmer, has qualified for the World Indoor Pairs final with his Taieri club team-mate, Keri Rupene, at the new indoor complex at the Naenae club in Wellington at the weekend.
It is one of four events in which the finalists have the chance to book a trip to the world finals in the United Kingdom.
The other events are the World Singles, Scottish Singles and International singles.
Kreft tipped the scales at 272.9kg six years ago before he decided to have a life-changing gastric bypass operation. He has lost a massive 168kg since the operation and has become one of the best bowlers in the Dunedin PBA.
''After a weekend of bowls I used to be a wreck for a couple of days. I can now play two or three days of bowls without getting tired,'' he said.
It has been a long process for Kreft and he has two more operations planned to remove surplus skin off his legs and chest. He has been steady on 104kg for a couple of years but after the final operations he will weigh between 90kg and 95kg.
''My fitness has improved and I am a lot more confident about my life. My quality of life has improved.''Rupene (44), who works for the Department of Corrections, has been a member of the PBA for the last two years and this will be his first national final.
The strongest opposition  in Wellington will come from the Hawkes Bay pair of Murray Glassey and Paul Sorensen. Glassey tops the New Zealand PBA ranking list.
Dunedin's Ken Walker has recovered from the Achilles tendon injury that sidelined him last winter and has qualified for the finals of the International Singles  in which his main opposition will come from PBA international Rob Ashton (Auckland). Walker last qualified for the national finals two years ago.
The other finalist from the Dunedin PBA is Russell Dawe in the Scottish Singles.
NZ PBA finals Southern qualifiers
International singles: Ken Walker (Dunedin), Craig Merrilees (Southland).
World Singles: Andrew Kelly (Canterbury), Merrilees.
Scottish Singles: Russell Dawe (Dunedin), Sonny Tautari (Southland).
World Pairs: Keri Rupene, Marty Kreft (Dunedin); David Broome, Brad Allan (Southland).
Shanghai Singles: Andrew Kelly (Canterbury), Lyall Spencer (Southland).