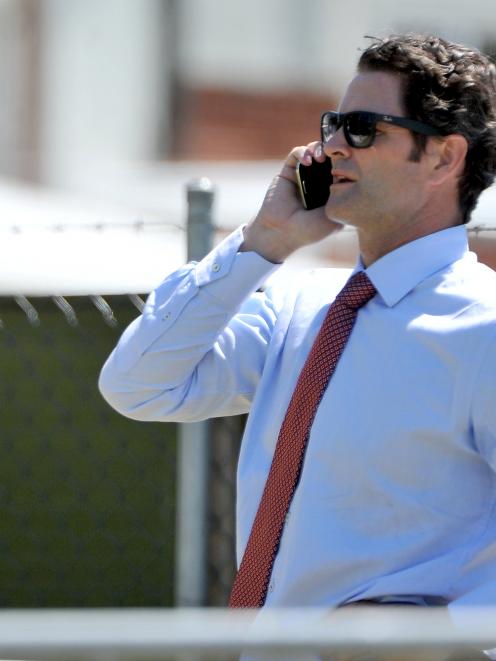 Chris Cairns' legal team has struck back at revelations he is one of three former New Zealand players being investigated by the International Cricket Council's Anti-Corruption and Security Unit over allegations of match-fixing. 
Daryl Tuffey and Lou Vincent are the others. 
Andrew Fitch-Holland of Britain's Argent Chambers was the barrister who helped Cairns clear his name last year in the London High Court. The case came about after former Indian Premier League chief Lalit Modi tweeted allegations the former New Zealand cricketer was a match-fixer in January 2010.
Fitch-Holland says Cairns' legal team met earlier today.
He says he's "sickened" that more than 20 months on from the original victory, Cairns' life is dominated by "unsubstantiated media claims".
After the Cairns-Modi libel case - where the onus was on Modi to prove his tweet was justified, rather than Cairns proving his innocence - Justice David Bean said Modi had "singularly failed to provide any reliable evidence" and awarded Cairns damages of £90,000 ($174,000).
Fitch-Holland says nothing has changed.
"Nobody from the ICC has contacted Chris but they will be hearing from him via a letter from his legal firm Collyer Bristow. [Britain's] Daily Mail will be receiving similar correspondence as the media organisation who released the names first, as will Lalit Modi as a reminder of his injunction to not speak about the matter.
"The trouble is people read the newspaper headlines but also need to read what really happened [in the case] which is published online.
"I just don't understand how these allegations can be bandied about when they haven't had the decency to communicate the news to him.
"If there's an investigation Chris will co-operate fully. Chris Cairns is not a cheat and the High Court recognised this. I can't believe this nonsense has come around again, especially if the claims are true about this investigation going on four months.
"What more does the guy need to do? When will this madness end? At the moment there is no need to deny anything because nothing has been put to him. When he knows what he's facing, he'll give a full account."
Fitch-Holland called on the New Zealand public's "innate sense of fairness" to ensure there was no "where there's smoke there's fire" perception.
"Chris' reputation is clean and he walked away from that court room with his head held high. Some self-confessed liars took the stand against him in the Modi trial and he emerged with his credibility intact. Suddenly this nonsense comes back and reduces Chris and his family into a state of high distress.
"Match fixing is a major problem in cricket and it is right that it is properly investigated. But what's the agenda here with all this rumour, innuendo and pub talk? He shouldn't be tried by media. At this stage we're only operating under the assumption Chris is even involved."