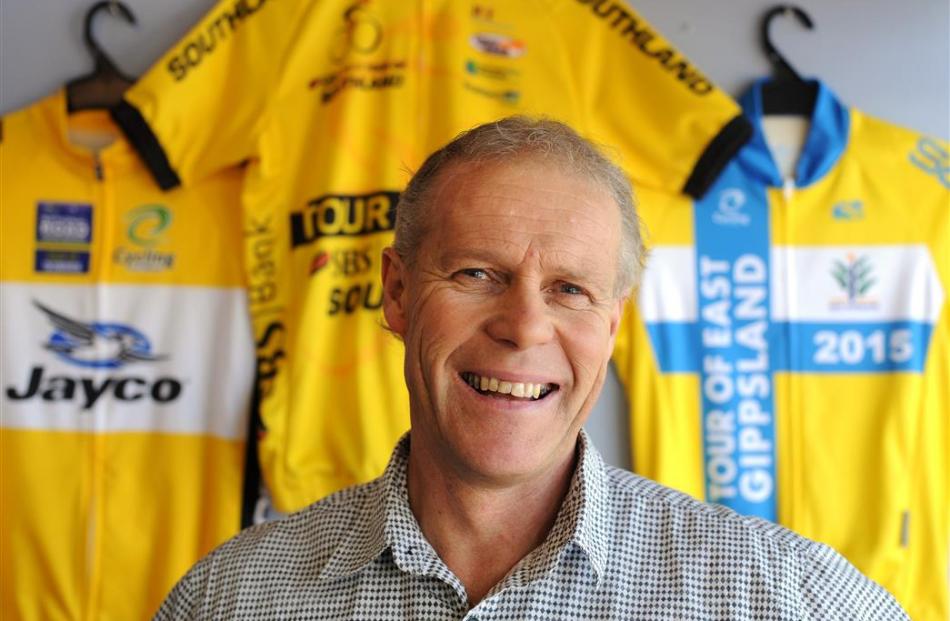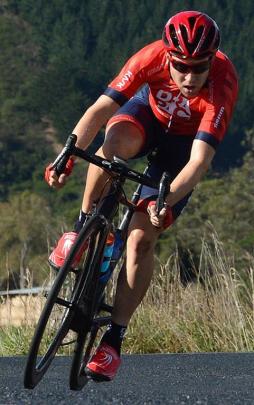 Given the chance Wayne Evans will talk your ear off about his son's cycling career.
But the proud dad had to keep quiet when he learned Brad had signed with Drapac Professional Cycling.
The 24-year-old road cyclist agreed to a two-year deal in March but was contractually obliged to keep the news quiet.
"When it is all really good news and you can't celebrate it ... ,'' Wayne said trailing off.
"But he was bound up by agreements ... ''
Brad made the announcement last week via an email to the Otago Daily Times, which meant Wayne was finally free to talk.
He was thrilled for his son.
Brad, who will be based in Belgium, is one of only a dozen or so New Zealand road cyclists riding professionally.
He had a terrific season last year, winning both the Tour of Tasmania and the Tour of Southland. Those performances gave Drapac the confidence to offer the young cyclist a contract.
For the lad from Mosgiel, it was a long-held dream and his dad played a big part in helping make it a reality.
"It means a lot for me and the people that have supported me, especially Mum and Dad,'' Brad wrote last week.
"My dad, in particular, has been there since the start, taking me all over the country, where I learnt the ropes.''
Wayne coached Brad until a couple of years ago.
His son started racing when he was about 11 years old but it was not until he went to Taieri College that he started taking the sport more seriously.
Wayne increasingly took on the role of taxi driver and chaperone. There were trips away all over the country. It was a family affair.
Wayne's father was a cyclist and then he took up the sport. His son has inherited the passion.
"Obviously we got him started but it was a natural progression.
"We had a lot of junior racing going on in the region at the time and it was a matter of just getting him out there.
"He first represented New Zealand when he was 15, in the Junior Tour of Canberra.
"That was when he first got to wear a top that says `New Zealand'.''
Brad was still racing on the track until a year ago, so his schedule was pretty hectic.
It was not uncommon for the Evans family to make two or three trips to the North Island each year and there were many more trips to Invercargill and Christchurch.
Wayne, who owns Spin City Cycles in Mosgiel, found himself working on Brad's bike and making sure his son had good equipment.
Brad's decision to focus on road cycling and move to Melbourne to ride for Pat's Veg at the beginning of last year was partly born out of frustration. He kept missing out on selection for the New Zealand track team but Wayne believes his son can still make it in track cycling.
In the meantime he knows his son will have to graft his way up from the bottom of the professional ranks. But Brad is a very versatile rider. He has a growing reputation as a lead-out rider and he is also a handy climber.
"You can't be more proud of him. He has already achieved an incredible amount but now he has this huge opportunity.''