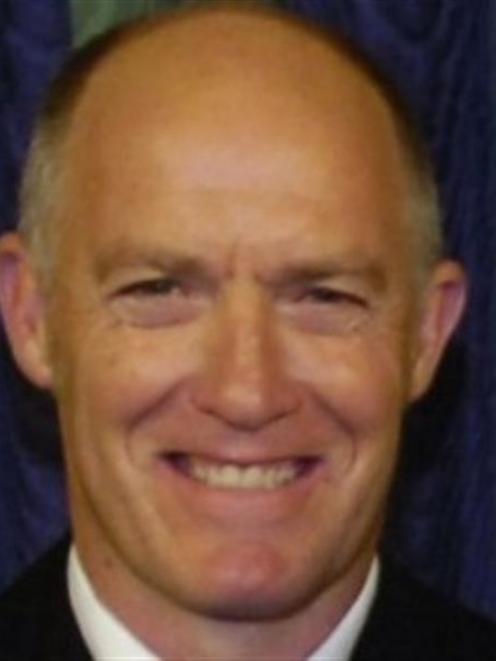 Mosgiel coach Mike McGarry considered having oxygen bottles handy at training this week, as his team prepared to play Grants Braes at Memorial Park today.
For the first time in recent memory, Mosgiel sits at the top of the Footballsouth Premier League, and may find the rarified atmosphere challenging.
The Plainsmen had a resounding 7-2 away win over Queenstown in the first round, and have ambitions of bettering last year's third placing.
With several players who steadily gained experience with Otago United in the national league, Mosgiel could make a bid to oust the regular top duo, Dunedin Technical and Caversham.
Morgan Day and Regan Coldicott competed well in the summer at top level, and alongside McGarry there could be more than cameo appearances from son Ryan McGarry, who scored on debut last week.
Grants Braes has doubled its coaching input with Dave Shemilt joining Alan Laidler, but key defender Njoh Mpondo is suspended and it could be a character-building match for a team in rebuild mode.
The game between Northern and Dunedin Technical has been moved from the Gardens to the Caledonian Ground, which should suit clever football, and Technical is capable of exactly that.
After a 0-0 draw last week with Braes, Northern will be probably be out-gunned, especially by Aaron Burgess, who, after 40 goals last year, opened his account with a hat trick in Technical's 4-1 win over Roslyn-Wakari.
Technical looked composed and balanced in defence, hard working in midfield, and created a parade of goalscoring chances.
Colin Thom's Roslyn will have been working on shooting practice this week, after a blunt first half in the first game. His side played tidy football, but probably indulged in a pass too many, leading to breakdowns in possession.
Roslyn today plays an unknown quantity in Green Island, which had the bye last week.
The Island has signed striker Donnie MacGregor from Otago United and he should add sharpness to the attack.
Caversham is at home to Queenstown. New Caversham keeper Liam Little was impressive against a clever University side, but several more new faces may take time to bed in.
With the usual exotic mix of foreign players, Queenstown has in the past upset many opposing teams.
Rovers coach Steve Henderson's major triumph really this season was to convince his side to enter the competition, after Invercargill side Spirit FC opted out of the league.
Traditionally a slow starter, the team is sure to compete well and will aim to improve on last year's sixth placing.