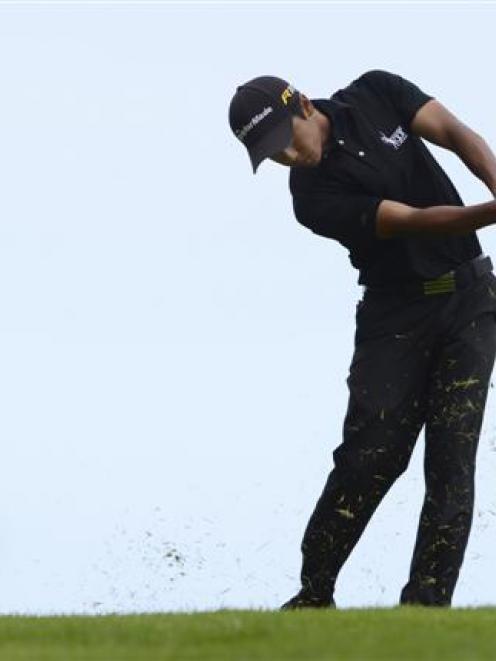 Peter Lee (Rotorua) birdied the last three holes of his third round yesterday morning for a 5-under-par 66 to all but clinch the South Island men's title with one round to play at St Clair.
Lee (18) went into the final round with a seven-stroke buffer and scored 69 to finish eight shots clear of Cameron Jones (Murawai) and Nick Voke (Manukau).
''I have only visited Dunedin twice and been successful on both occasions,'' Lee said.
Lee was a member of the victorious Bay of Plenty team which won the interprovincial event at Balmacewen in December and now adds the South Island title to his achievements.
''My driving and approaching were not great this weekend but I putted really well to make birdies, the best I have putted in a very long time.''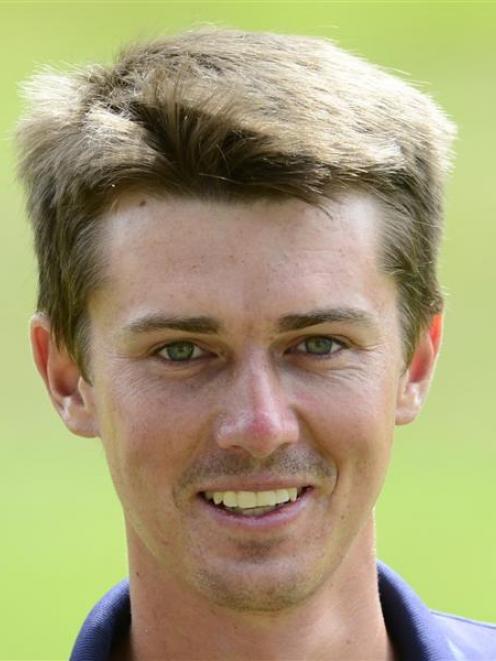 His 17-under total of 267 is one of the best at St Clair, including many Otago Charity Classic tournaments hosted by the club.
Hayden Beard (Mt. Maunganui) set the early pace in style, carding an 8-under-par 63 in the first round to set a course record.
Simon Brownlie (Muriwai) also scored 63 in the same event at St Clair three years ago but recent changes to the 15th and 18th greens means that Beard is now the sole record-holder.
Beard started from the 10th tee and turned 1-under with two birdies, six pars and a bogey 5 on the 18th hole.
After parring the first on his homeward nine, Beard made five consecutive birdies and capped it off with an eagle 3 on the 458m par-5 ninth for a 7-under tally of 28 for the back nine.
This gave Beard the first-round lead but only by a single shot as Lee posted an impressive opening round of 64. Jones, Tae Koh (Manukau), Brad Hayward (New Plymouth) and Jeremy Hall (Greenacres) were tied for third on 67.
Thomas Gillan (Otago) and Stephen Hitchcox (St Clair) were the best of the local golfers on 68 while Brent McEwan was a further shot back in a tie for 14th. Beard could not emulate his morning form in the afternoon and finished with a disastrous 78 to plummet down the leader board.
Jones shot 65 and Lee 68 to share the overnight lead on 10-under 132 while Voke, the low marker in the field, carded 65 to be two shots off the pace.
McEwan was in a tie for sixth at the halfway stage after scoring a 1-under 71 in the afternoon.
After Lee's impressive finish in the third round, Jones Voke, Victor Janin (Rotorua) and Sam Purdon (Templeton) were left to fight out the minor placings.
McEwan was the best of the Otago golfers saving his best for last, a 4-under 67, to finish tied for fifth with Janin on 278.
Stephen Hitchcox (St Clair) relished playing at home but a final round of 75 cost him dearly and he dropped down to 16th.