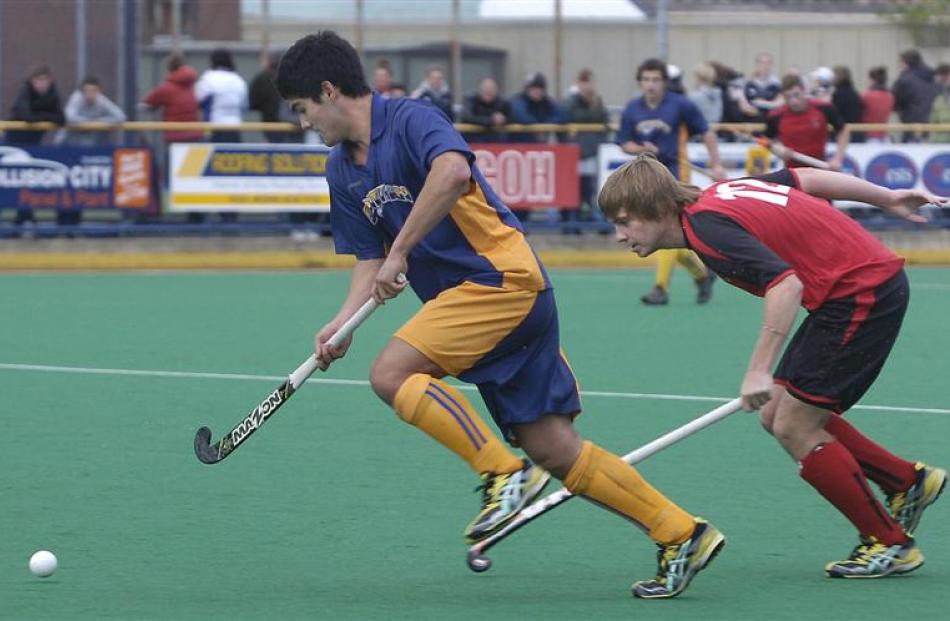 The Southern Under-21 men's hockey team made a great start in the national under-21 tournament, wining one game and taking two points from a penalty shootout win at the McMillan Centre in Dunedin over the weekend.
First, Southern men met Central in a low-scoring game, winning 2-1, but it was its game against Canterbury yesterday for which players will be most pleased.
The South Island derby was a nail-biting contest, with both teams level at fulltime, but it was Southern that was able to come away with the two points.
It was a tightly contested and physical game from the start, with neither side letting the other have easy access to the goal.
Canterbury took the lead first, capitalising on a Southern mistake inside the circle giving it an easy shot a goal.
Canterbury went into the half with the lead but Southern was able to bring it back through a goal from Kane Russell, who was a standout player.
Canterbury was unable to keep its nerve after the game went into a penalty shootout, with Nick Elder and Callum Bailey hitting the back of the net to give Southern the two points.
The Southern men will take a lot of confidence from being able to compete with the higher seeded Canterbury team.
The Southern women's team was unable build on its 5-0 victory over Central on Saturday, losing 3-0 to Northern yesterday.
The game was played mostly in Southern's half of the field, with a very good Northern team constantly attacking the Southern goal.
Southern's defence played well in the circumstances and was able to stop the score from mounting significantly.
The women's winner last year, Canterbury sits at the top of the table, with Southern second equal.
On the men's points, table Northern sits on top with three teams, including Southern, in second place.