Big projects and big aspirations - this is the outlook for Kiwi rally-car star Hayden Paddon, who has set up shop in Central Otago.
Yesterday's official opening of Paddon Rallysport's new headquarters, which includes a 500sq m workshop neighbouring Highlands Motorsport Park's pit straight, launched a busy motorsport weekend for Cromwell.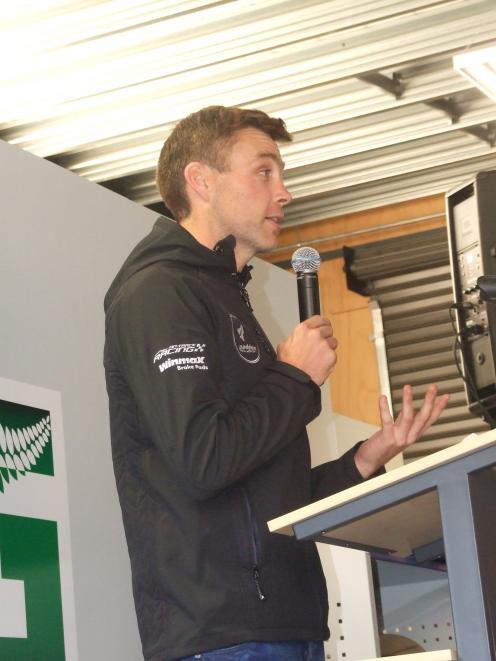 Paddon (31) said he anticipated possibly "his busiest year to date".
For the former WRC champion, a shift to Cromwell and the world-class facilities accessible at Highlands was the first step towards some big goals.
"We've got quite a few projects going forward. Ultimately what we're setting up here is a team to take on the world in five or 10 years' time."
In terms of Central Otago as a base, it was a no-brainer for Paddon - the Geraldine "country boy" has gradually fallen in love with the area.
"My parents moved to Wanaka five years ago. It's my favourite place in the world."
Paddon will swiftly switch his focus to next week's Otago Rally on April 12-14, where he will line up in his Hyundai i20 AP4 with co-driver John Kennard.
"[The i20 AP4] is an interim car just for this year. And next year we've got some bigger projects."
Paddon confirmed a Hyundai TCR world touring race car would also be in action at Highlands next month.
Having recently extended his partnership with Hyundai, Paddon spoke about the inspiration of late Kiwi rallying legend Possum Bourne and his alignment with Subaru in his address at the official launch last night.
"What he did with his brand is what I aspired to do also. We want to replicate the same thing with Hyundai."
Other scheduled New Zealand rally dates include the International Rally of Whangarei and the South Canterbury Rally, of a total "eight or nine events" the team are planning for.
The local racing fraternity has converged on Highlands for the two-day Festival of Speed which begins today.