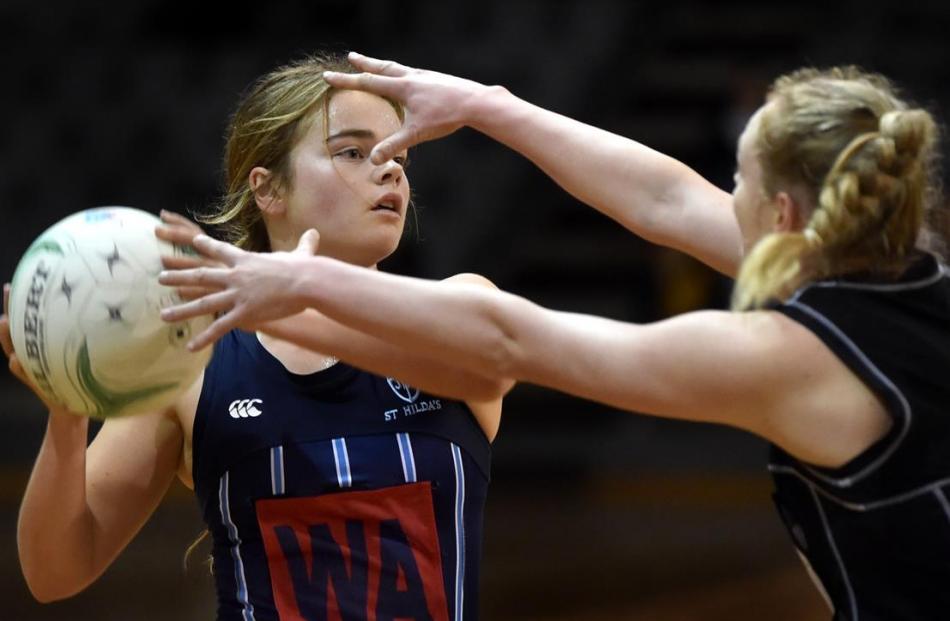 The Southern Magpies were simply too strong as they outclassed St Hilda's senior A 70-31 in their Dunedin Premier A-grade clash at the Edgar Centre last night.
The bigger, stronger Southern side pulled away to a commanding 34-13 lead at halftime.
It had led 16-6 at the end of the first quarter.
St Hilda's stayed with Southern for the first few minutes but gave up 10 unanswered goals to end the first stanza.
The score blew out uncontrollably in the second quarter, with Southern putting in a clinical performance and shutting St Hilda's out of the game.
To its credit, the school side never gave up despite the enormity of its task hitting home.
It struggled for ideas on offence and was under huge pressure in the shooting circle, where it lacked in size.
There were some bright moments, with Georgia Heffernan again landing some monster shots, twin sister Kate Heffernan creating some turnovers and directing traffic well, and Georgia O'Malley looking the most commanding with ball in hand.
However, Southern was in control throughout the game, showing far superior fluency and speed through the court and easily winning the battle of the rebounds.
It took a 52-22 lead into the fourth quarter and extended the margin to 39 points at full-time.
All the Southern players shone in an impressive effort but Rihi Schultz was particularly electric for the defending champion, and goal shoot Jennifer O'Connell, who moved to centre for the second quarter, also had a strong game.
It was the Magpies' third consecutive win to start the season and they again look one of the teams to beat this year.
In other games, Phys Ed A beat University Albion B 63-38, University Albion A edged Southern Tui 48-41 and College A downed Phys Ed B 45-37.