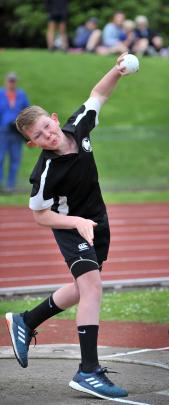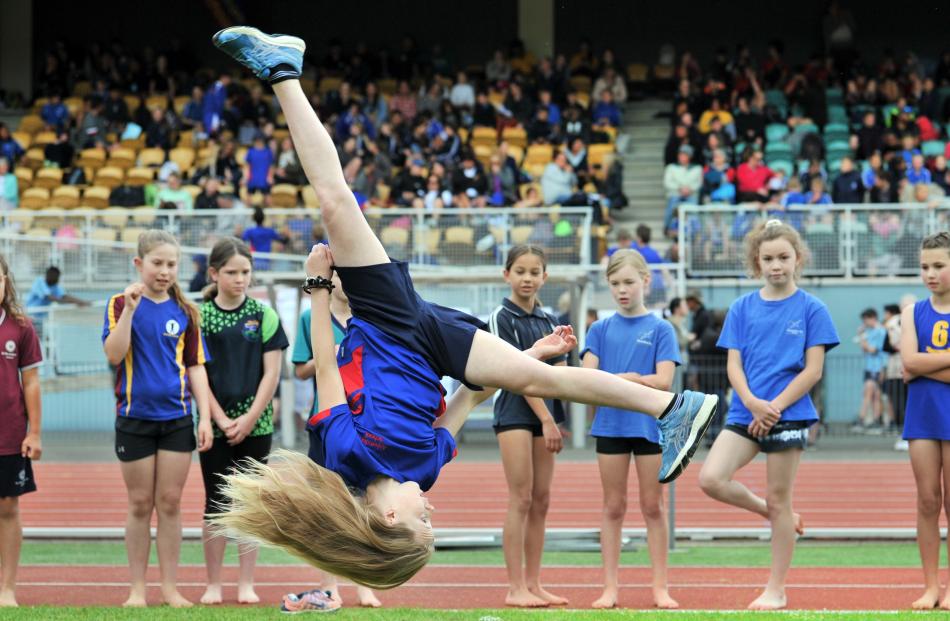 The Otago primary schools athletics championships were held at the Caledonian Ground yesterday. Five records were broken at the event.
Alex Walker (John McGlashan College) threw 9.91m to pu t84cm on the under-12 boys shot put record, while Ruben Karawana (Balmacewen) broke the under-12 boys discus by nearly 4m with a throw of 28.79m.
Shanti Kara (Fairfield) jumped 1.50m to break the under-13 girls high jump record of 1.44m, while Annabelle Batchelor (Balmacewen) jumped 1.47m to break the girls 13+ high jump record by 4cm.
Zac Cunningham (Taieri College) broke the boys under-12 long jump record of 4.75m by jumping 4.81m. Photographer Christine O'Connor captured the action.