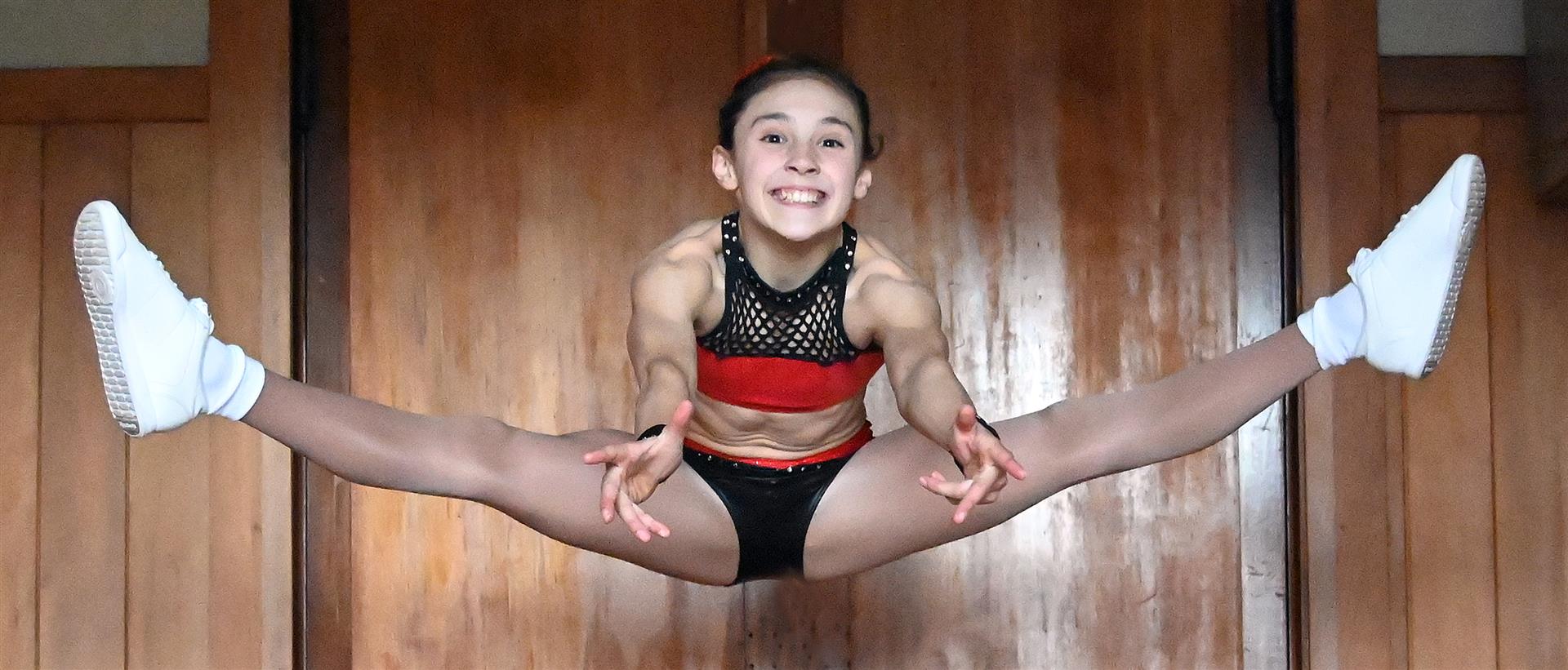 Saige Evans thought she was dreaming when she received the biggest news of her life.
The Tahuna Normal Intermediate year 7 pupil has been selected in the New Zealand aerobics team which will contest the world championships in the Netherlands in October.
The 12-year-old performed strongly at a recent qualification event in Wellington and has shown huge improvement in the skills needed to compete on the international stage.
As she put it, ''I was trying my hardest'' and that, as it turns out, was plenty good enough.
''I wasn't expecting to qualify for the New Zealand team. That was a big surprise really,'' she said.
''I felt really excited and I thought it was a dream.''
Saige took up aerobics only about 18 months ago. Her background is in gymnastics, which she did for six years.
Gymnastics blends nicely with aerobics but it is still a remarkable achievement to move from novice to international so rapidly.
The Netherlands is a long way to go for one two-minute routine. But if she does well she will qualify for the finals in the cadet category and get to perform again.
''One of the judges said to me they picked me because they thought I would be competitive,'' Saige said when asked how she thought she would go.
''I'll try my best and do as well as I can do. And I don't know what to expect really because I haven't been before.''
Saige said she would be in the Netherlands for about four weeks, so there would be plenty of time to visit windmills, cheese markets and maybe even try on some clogs.
Saige is part of the four-strong team which will represent New Zealand.