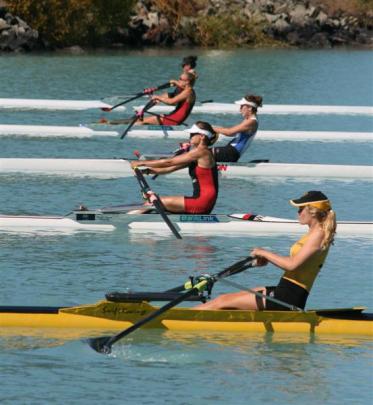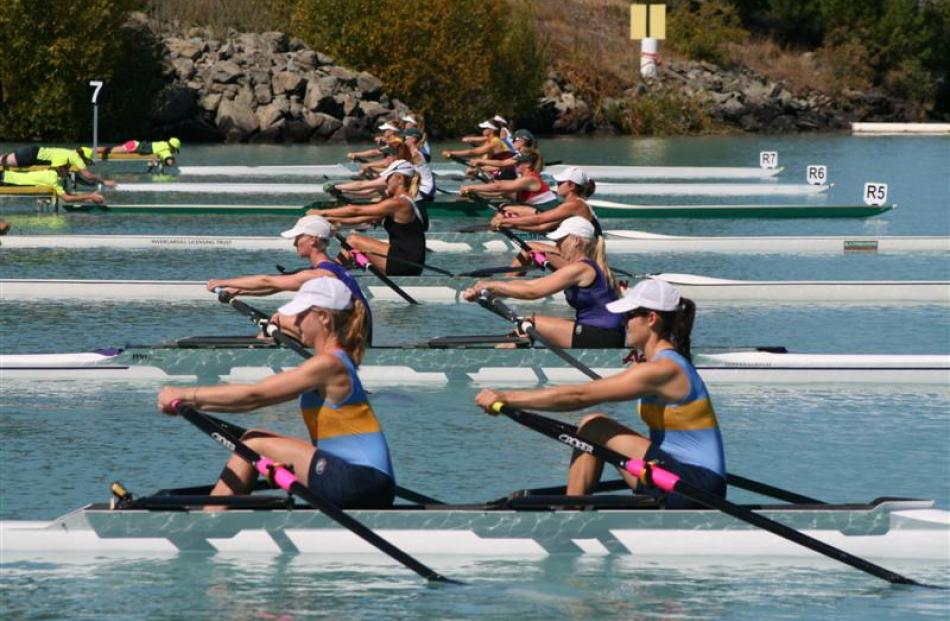 Fergus Fauvel (Otago University) made the final of two premier men's events at Lake Ruataniwha yesterday.
He was the most impressive of the Otago rowers on the first day of the New Zealand championships.
His best performance came in the single sculls when he finished runner-up to Olympic double sculls gold medallist Nathan Cohen (Southern RPC).
Fauvel joined Nathan Cohen, his brother Hayden Cohen and Nathan Flannery in the Southern RPC crew that won its heat of the men's quadruple sculls.
Olympic champion Hamish Bond (North End) and his men's premier pairs partner Jade Uru had an easy trot to the final as they chase their fifth successive New Zealand title together. Bond stroked the Southern RPC premier four that went straight through to the final after finishing second in its heat.
The other members of the crew are James Lassche, Jade Uru and Armin Svoboda.
Lucy Strack (North End) proved that she is back on track with a comfortable win in her heat of the women's open lightweight single sculls while the Otago club's women's quadruple sculls crew of Hannah Duggan, Claudia Grave, Emma Winders and Anna O'Leary went straight to the final after winning its heat.
Johannah Kearney (Oamaru) reached two finals in the women's under-20 grade as a member of the Southern RPC crew.
She was joined in the four by Kristen Froude, Sophie Shingleton and Phoebe Spoors.
In the pair Kearney and Southland's Froude had a convincing win.