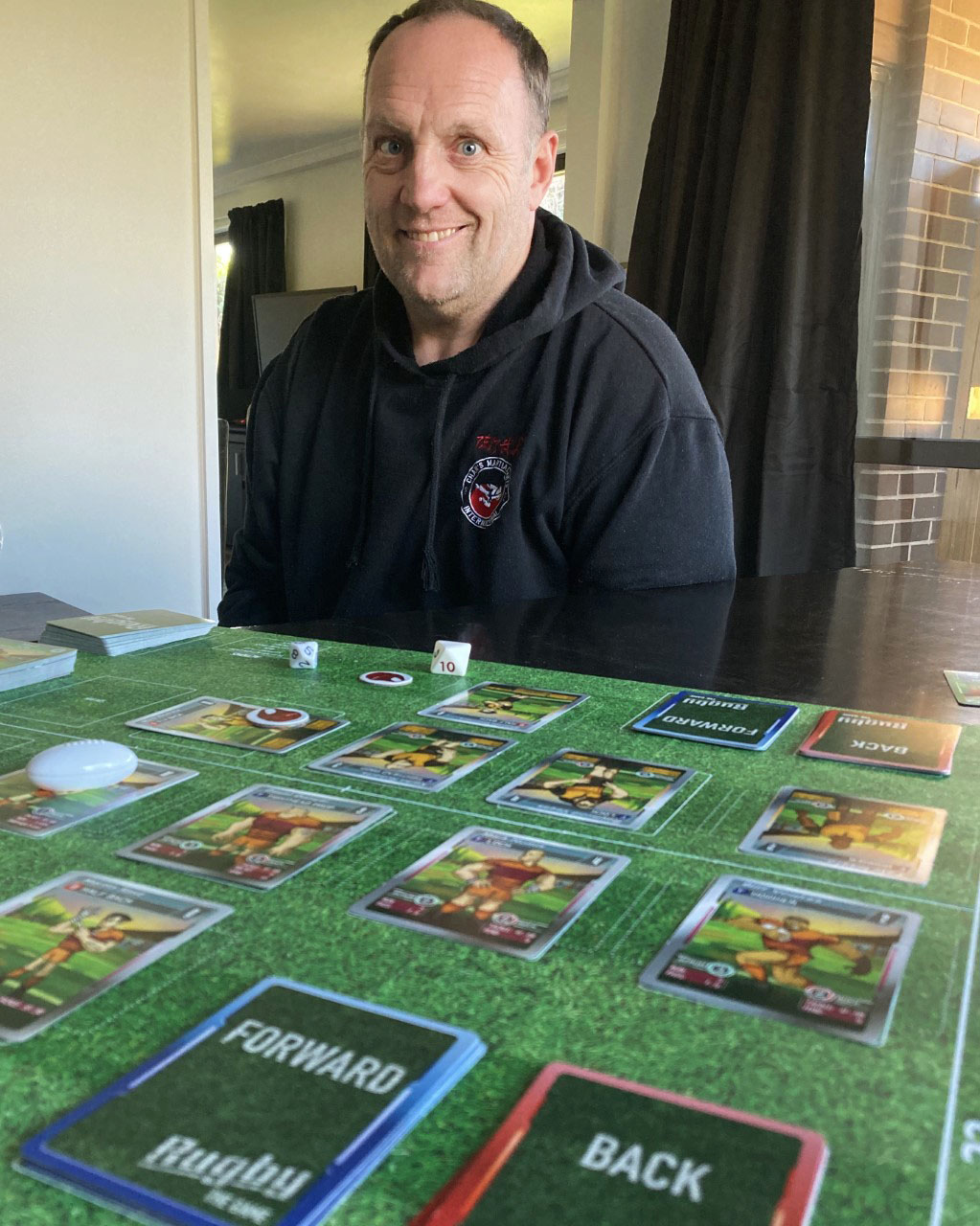 While All Blacks to club rugby's toilers are often urged to play what's in front of them, Christchurch man Zane Thompson spent years refining his game plan.
The board game fanatic spent eight years toying with a project to transplant the national sport to a card and dice based game where all the intricacies of the code – even the ability to determine the weather conditions – are built in.
Although the goal is the same as playing on grass – scoring tries – three mini games: the scrum, lineout and breakdown ensure there is more to winning than a lucky roll of the dice.
Usual tactical appreciation is key while the sin bin, TMO and astute use of the "cheat" card can also influence the flow of a match-up.
Thompson, 48, laid the groundwork for Rugby – The Game one morning after his son Jacob's match was rained off in Christchurch.
"He made an off-the-cuff comment: 'It sucks there's not a rugby game'. I was like: 'Let's make one'," he said.
"It is a very different game now to what it was. Originally I had 15 players lined out and it was quite long and messy. It was dialed back to get that fast game play for a board rather than it being a simulation."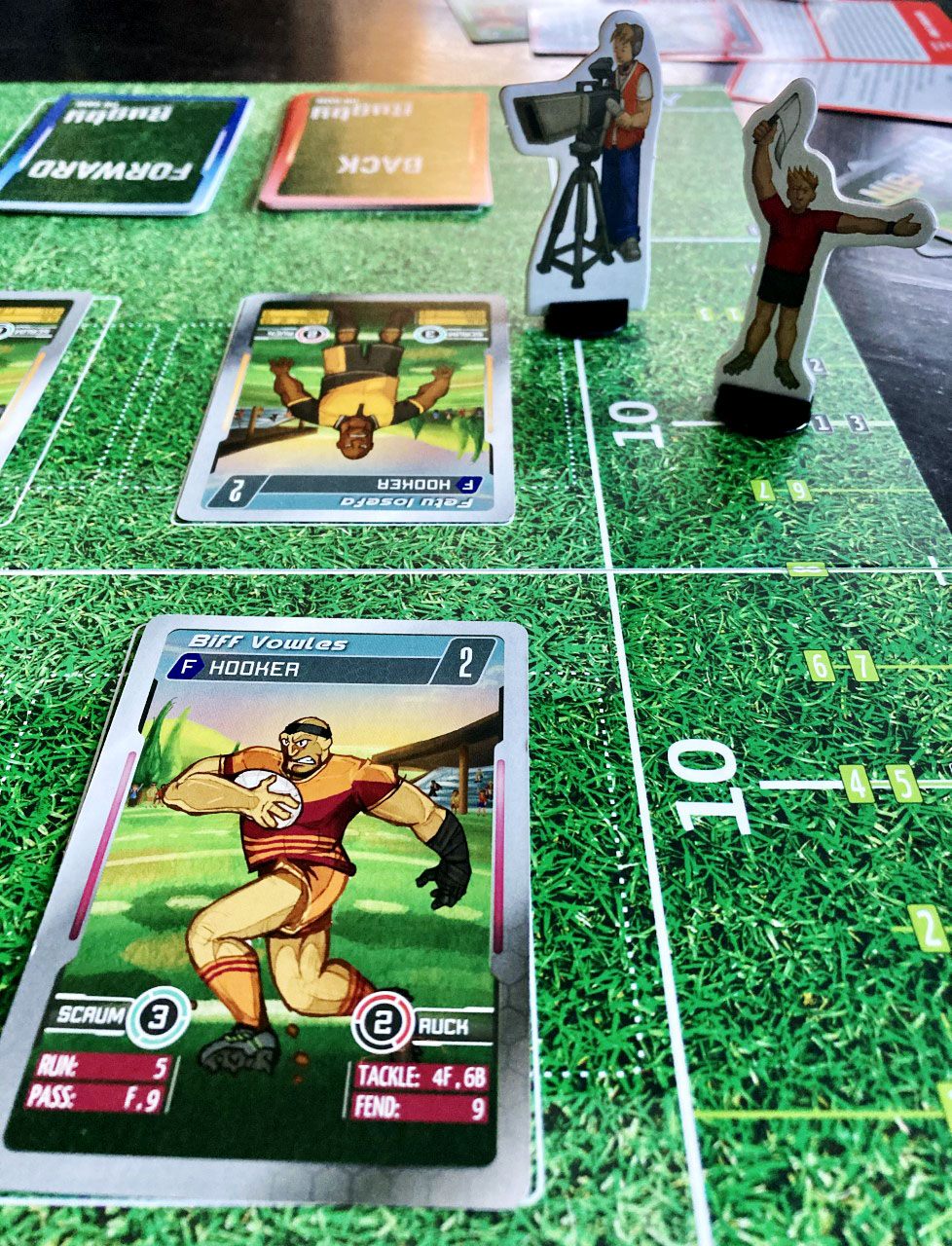 Now there are six positional slots a side and a game of two halves should take 40min for players 13 years and over. There is also a 7s format planned for juniors.
Thompson developed an interest in board games in the 1980s and it never wavered in spite of the advent of video consoles, computer games and mobile phone game apps.  
"As long as I can remember I've liked the competitiveness of board games," he said.
"That started with all your standard family games like Snakes and Ladders and it grew into Hero Quest, Space Crusade – very old-school games."
He then progressed to The Lords of Hellas and Western Legends before his focus turned to his own contribution to a growing global industry.
The project gathered momentum when a Kickstarter page launched last September raised about $11,000, $1000 of which was spent on a mould for the ball. 
The first 1500-box order was produced in China and is expected to be stocked by Whitcoulls and other retailers in the run-up to Christmas – a victory of sorts because rugby games can be a hard sell.
"Sports people probably aren't that keen on a board game and most board gamers aren't that into sport," he said.
New Zealand Rugby are playing a waiting game before they endorse the product, so for now Thompson's supporters like Korey Waipouri and Grant Golding are the 'stars' of this edition.
"We'll look at that (NZR) after we get some sales up and hopefully we can negotiate  to use some of the players," Thompson said.
- By Chris Barclay