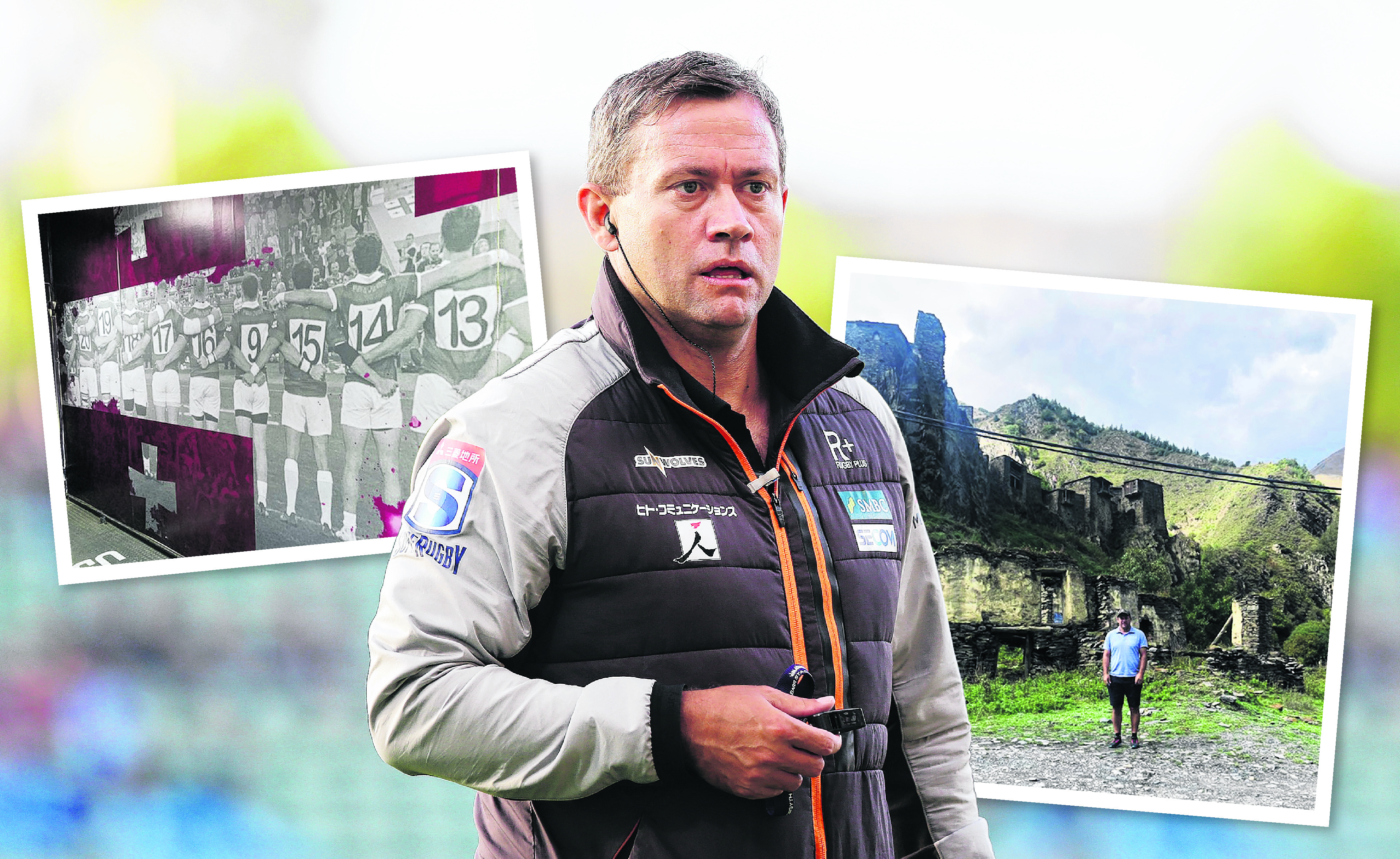 Cory Brown has Georgia on his mind.
The former Otago coach has made the former Soviet republic the latest stop in a peripatetic rugby career that has taken him to Japan, Ireland, Italy and France.
Brown is based in Tbilisi, where he has accepted a role as attack coach for the Georgian national side and a franchise called Black Lion, which plays in a new professional league run by the national union, as well as the Super Cup in Europe.
"I am really grateful for the opportunity," Brown told the Otago Daily Times in an email.
"They have really looked after me and I am learning lots."
The stereotype of an eastern European rugby player is a hulking brute who loves the dark arts — and that vision was not completely wrong, Brown confirmed.
"We have plenty of talent. They are big, strong men so they enjoy the physical side of the game, and they love scrums and mauls.
"But we also have some very quick and skilled backs, so I am really enjoying working with them.
"They love their rugby, and are very passionate about it."
About a third of the Georgian national team had professional gigs in France or the United Kingdom and the other players were now getting to experience professionalism with Black Lion, Brown said.
That would be good for the development of rugby in the country, as normally the players were only together for June and November tests.
Georgia has invested in rugby and has a decent high performance centre with real and artificial pitches, a top-class gym and swimming pool, and a hotel on site that houses and feeds the players.
The national team, the Lelos, plays France, Fiji and possibly a Barbarians team in November.
Brown, the only New Zealander on the Georgian rugby scene, said Covid was rife with 2000 cases a day in a country with fewer than four million people.
Everyone at Black Lion was fully vaccinated and getting tested every week.
It is not the first time Brown has been involved in rugby in Georgia.
He was there in 2017 as assistant coach of a world junior championship-winning New Zealand under-20 squad that was captained by Luke Jacobson and included Caleb Clarke, Will Jordan and Asafo Aumua.
Having bounced around the globe — he was a skills coach for Irish club Connacht, had stints with both the Highlanders and the Sunwolves, and coached the Sanix Blues, as well as coaching Otago for three years — Brown is again having to spend time apart from wife Carla and children Louis, Delilah and Elodie as he pursues his career.
"It's not easy, but we mange and just get on with it.
"At this stage, the contract in Georgia is only short-term till the end of December with the potential to sign on till the end of the World Cup in France.
"There are not a huge amount of professional coaching opportunities in New Zealand at the moment."
Brown had a taste of refereeing when he was back in
Dunedin earlier this year
but confirmed he was not tempted to take up the whistle fulltime.
"I'm too old and slow, but I will help out again if they need it.
"I really enjoyed the refereeing and I'd highly recommend it to anyone to give it a go."