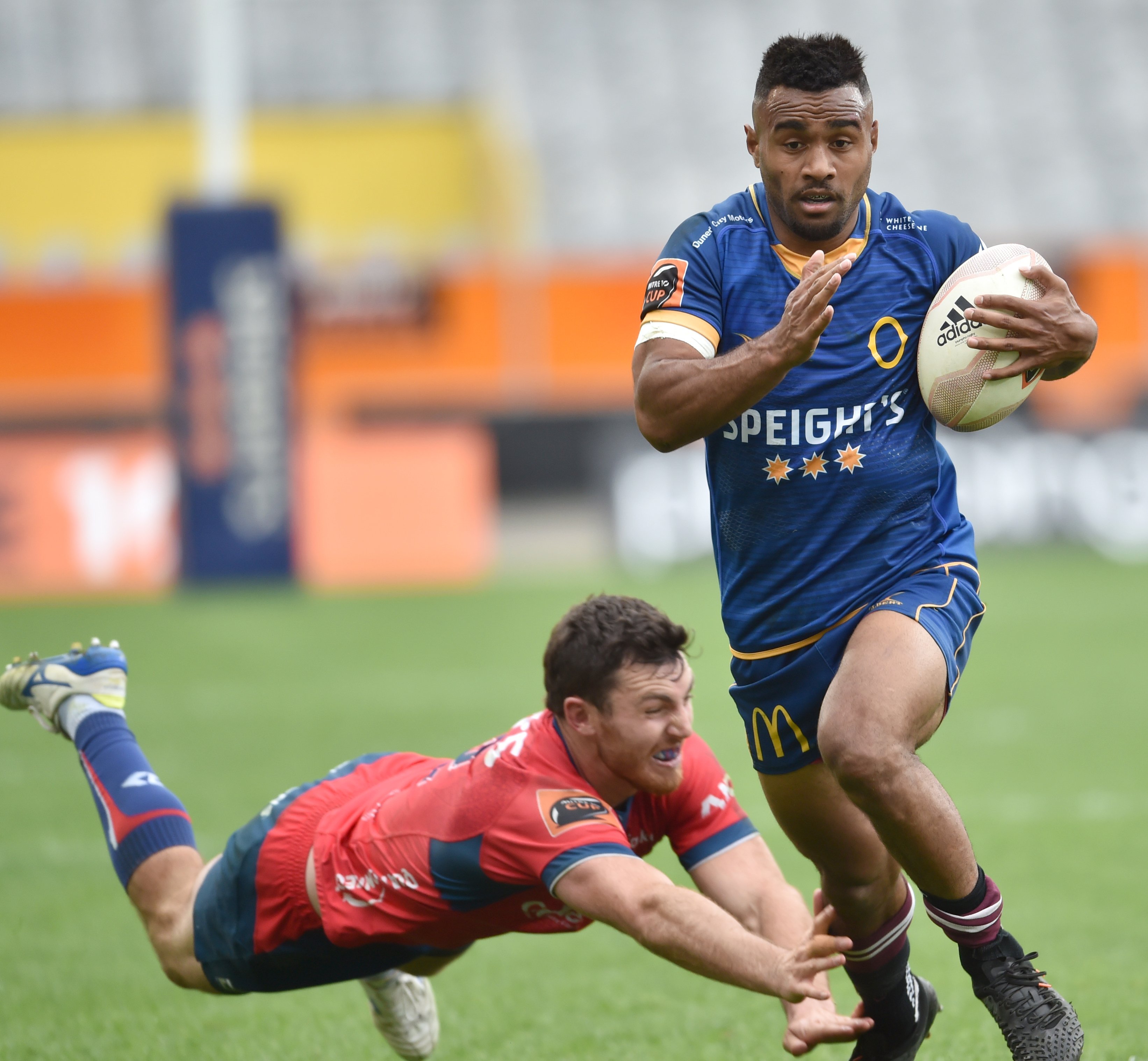 Electric winger Jona Nareki won the player of the year award at the Otago Rugby awards last night.
Nareki (22) had an excellent season for his side and was a constant attacking threat in every game. He only missed one game for the side and the team ended up losing, going down to Southland in Invercargill.
Strangely, Nareki only scored one try for the Otago side all year — in the losing semifinal effort to Northland. But he was all over the park and impressive on both attack and defence. Nareki was also voted as the season members' player of the year.
The David Latta Trophy was won by Otago captain Michael Collins. The trophy is voted on by players on a points system for every game. Collins was shuffled around the backline, playing at fullback and midfield, but put in some good displays.
Otago halfback Kayne Hammington was named the back of the year while experienced prop Josh Hohneck, who was signed late after returning from England, picked up the best forward award.
The top award for the Otago Spirit went to loose forward Morgan Henderson, while best back was outside back Teilah Ferguson and best forward was lock Kate Smith.
Young loose forwards Leah Miles and Leroy Ferguson were named the academy players of the year.
The awards were scaled back from last year, with no junior representative sides playing games this year, as all representative age group tournaments were canned by NZ Rugby as a cost-cutting measure.
Otago Maori sides attended a tournament in Timaru late in the season and awards were handed out from those games.
Otago Rugby awards
WINNERS
Otago Maori: MVP: under-17 boys: Jay Davis; under-17 girls: Zaria Kira;  under-21: Jake Fowler; Wahine: Sheree  Hume; Senior: Josh Taylor.
Otago Spirit: forward: Kate Smith; back: Teilah Ferguson; overall: Morgan  Henderson.
Otago Country: back: Warwick  Cheney; MVP: Ben Scorgie
Otago development: MVP: Nick  Henderson
Otago under-19: Leroy Ferguson Academy player of the year: women's: Leah Miles; men's: Leroy Ferguson
Mitre 10 Cup: forward: Josh Hohneck;  back: Kayne Hammington; MVP: Jona  Nareki
David Latta Trophy (players' player  award): Michael Collins
Otago Season Members player of the  year award: Jona Nareki