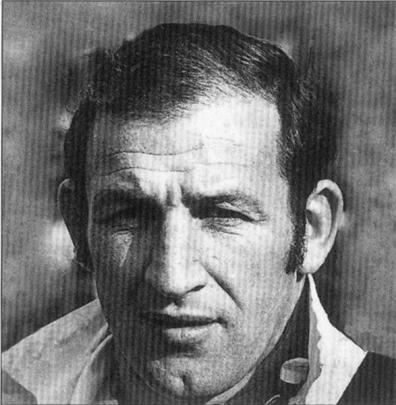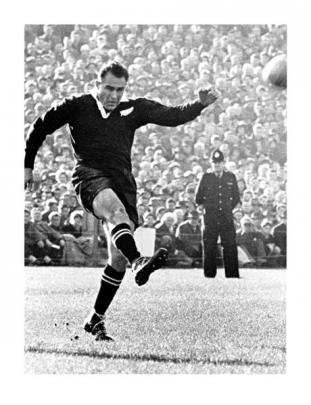 New Zealand rugby has produced plenty of champions in three positions - fullback, first five-eighth and openside flanker. Rugby writer Steve Hepburn looks at a possible top 10 in each position in a brief series, starting with the men at the back.
10. ALLAN HEWSON
How would this skinny white man do in the modern game? Hewson was part of an exciting back three from Wellington, joining in with Stu Wilson and Bernie Fraser to run riot at Athletic Park. Was a great attacking player with a sharp turn of pace.
Kicked the winning goal in the 1981 series against the Springboks and the following year scored a then world record 26 points (one try, two conversion, five penalties, one dropped goal). Faded from the scene in the mid-1980s.
Was not liked by many as was weak on defence, wore fingerless gloves and pantyhose, and once left the field on a chilly day because he was cold.
9. GLEN OSBORNE
On top form and clear of injury, few could pip Osborne. Was a star in junior grades but took a while to make an impact before a break-out year for North Harbour in 1994. That was well-timed, for the following year was the Rugby World Cup. Laurie Mains slotted him in at fullback and he played five of the six matches.
But injury soon took its toll. He was slight at the best of times and soon lost his place to Christian Cullen. Hung round the scenes for a few more years and made it into the All Black side which crashed out at the 1999 World Cup.
8. FERGIE McCORMICK
Played about a million games for Canterbury and bled red and black.
McCormick took his time to get into the black jersey and was 26 when he made his debut against the Springboks in 1965.
Was the beneficiary of a major surprise when Mick Williment was dropped for the 1967 tour of Europe and played in all four internationals.
Was tough as teak at the back and could run when needed. Did not flinch in defence. Looked older and slower than he was.
In 1969 he scored a then world record in international rugby with 24 points (three conversions, five penalties, one dropped goal) against Wales, which was not a mug team.
Played the first test against the Lions in 1971 and not sighted in the black jersey again.
But continued to play for Canterbury until 1975 and racked up more than 300 first-class games.
7. ISRAEL DAGG
The man from Hawkes Bay has already won a World Cup medal and is not yet 25. A massive boot and plenty of speed to burn.
Knows his way to the tryline. One wonders how good he can be.
Black mark, though, for leaving the Highlanders to join the evil empire in Christchurch.
6. JOHN GALLAGHER
Not a bad player for an Englishman. Arrived in Wellington from England to try his luck in the mid-1980s and did pretty well. Could have hardly done any better, really.
Was extremely quick and ran some marvellous lines for the All Blacks, helping them to win the inaugural World Cup. Just kept getting better but then in early 1990 threw a figure at Widnes rugby league executives which he thought they could never afford.
They could and he was off to league, where he was a complete bust.
5. MILS MULIAINA
Rack up 100 caps for the All Blacks and you obviously have some talent.
Played the majority of those games at fullback where he held off all comers until Dagg came along.
A skilful player, who very rarely made a mistake, he had a good turn of pace and turned up in the right place at the right time.
Perhaps did not get the love others enjoyed.
4. DON CLARKE
The stories abound about Don Clarke and his legendary kicking.
First starred as part of the Waikato side which beat the touring Springboks in 1956. Soon called into the All Blacks, where he helped make history with the All Blacks' first series win over the Africans.
Was a big man - 95kg, 1.88m - and used all that muscle to slot some mighty goals with his toe kicking style.
Could land them from all over the paddock. Won the first test against the Lions in 1959 and a sideline conversion near the end drew a tough match against the Springboks in South Africa in 1960.
A good runner who possessed fine positional sense. Once said to have kicked a 77m penalty in Te Kuiti. Also a handy pace bowler in cricket.
By the end of the 1964 series against Australia a knee injury became too great an obstacle to overcome and he retired. Later lived in South Africa and died of cancer in 2002.
3. CHRISTIAN CULLEN
It was apt there was a freakishly fast racehorse named after Cullen because that was exactly what he was. Fast that is, not a horse.
Had a tremendous ability to glide past players with amazing speed.
Scored one of the best tries at Carisbrook in 1997 when he ran 70m plus to score beside the posts.
One of the most sensational attacking backs ever seen, he ran outstanding lines and had hidden strength which enabled him to bump off players.
Also strong on defence and not afraid to make the big tackle.
Injuries got the better of him as he got older and eventually left for Ireland. Moving him to centre in the 1999 World Cup is a decision right up there with the one made by the record executive who turned down four likely lads from Liverpool in 1961.
2. GEORGE NEPIA
There was no rotation in the days when Nepia played.
Famously went on the Invincibles tour as a 19-year-old and racked up 32 straight appearances for the All Blacks on that lengthy jaunt across the United Kingdom, France and North America.
Said to be a fine tackler and kicker of the ball who continued to wear the black jersey until 1930.
Did trial for the 1935-36 All Black side to try to go back to the northern hemisphere but did not make the final cut.
Played on after World War 2 and played against his son, also named George, in a first-class match when Nepia senior was 50.
1. BOB SCOTT
Scott could do it all. Kick goals in his bare feet from 50m. Join a backline with poise and speed and set up his outsides.
Started off playing league but joined up to serve in World War 2 and was part of the famous Kiwi side which thrilled British crowds at the end of the war.
Played against the Springboks in 1949 and the Lions in 1950 but retired in 1952 only to be persuaded to go back to the United Kingdom in 1953-54, where he starred.
A top runner and strong defender, Scott was one of those players who was said to always have plenty of time. He loved the big occasion.
* Players had to be mainly fullbacks so All Blacks such as Jeff Wilson and Billy Wallace were not considered.