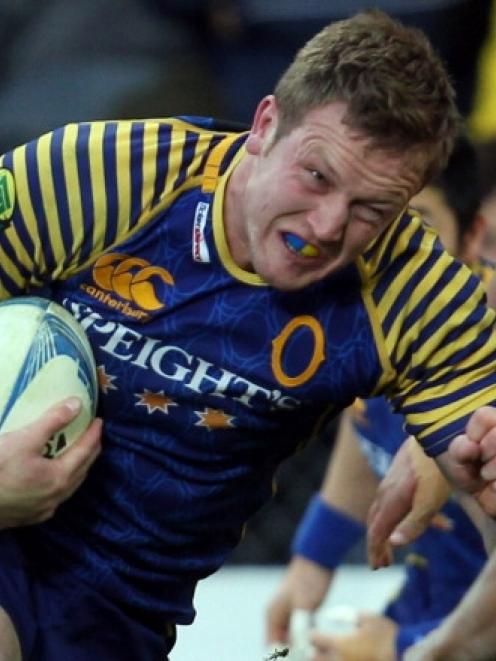 The Highlanders have recruited a couple of Otago players and re-affirmed their Japanese connection.
The franchise announced today local Otago forwards Gareth Evans and Tom Franklin have signed with the franchise, and said livewire halfback Fumiaki Tanaka has recommitted to the Highlanders for the 2014 season.
Highlanders' head coach, Jamie Joseph, said that these players had been in great form this season for Otago in the ITM Cup, and the pair would add some youth and excitement to the squad for next season.
"Gareth and Tom have been on the fringe of Highlanders' selection and their performances over this season has confirmed the quality of both players."
"Fumi has added some real energy to the team this year. He offers a different style of play to Aaron Smith, so it's pleasing that we have been able to keep him at the Highlanders for next season."
Evans (22) made his debut for Otago in 2011 against North Harbour and has played 30 first class games for the Union.
Franklin (23) also made his debut in 2011 for Otago and has played 21 first class games.
Both players have been involved in the Highlanders' training sessions during the year and played in the Highlanders' Development team in the Pacific Nations Cup.
Highlanders general manager Roger Clark said he was pleased with the progress made so far in the player recruitment process.
"It's great to sign Gareth and Tom for two years and Fumi for next season. The 2014 player recruitment process has been going well and our squad has a young and hungry look for the coming season."
The Highlanders' squad will be announced at the end of October.