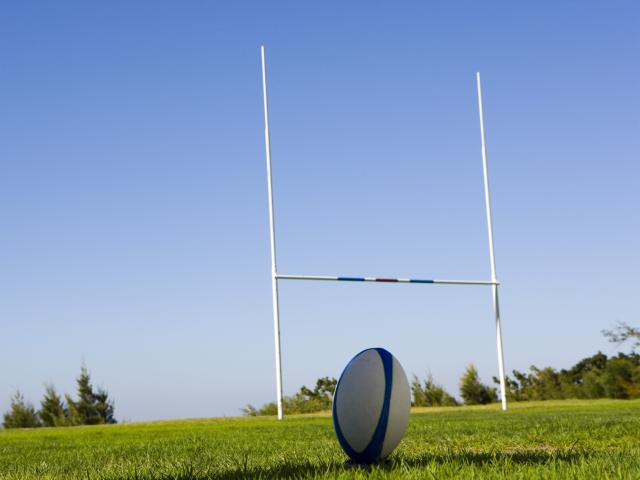 Taieri College is going it alone in First XV rugby this season.
The school had been operating under the Otago Combined Schools banner and drawing on players from the likes of Kavanagh College and Kaikorai Valley College.
But with neither school contributing any players this season, it made sense to use its own name, coach Ryan Rosevear said.
"Last year we had probably two or three, and the year before that maybe three or four," he said.
"In the original year of the co-eds, there was a good split between Taieri College and those other three or four schools. But with the last two years being pretty low, we've decided to fly our own flag.
"There is still a pathway there if they want to play — they'll just be playing for us."
The idea behind the combined team was for some of the co-ed schools to pool their playing resources and field a more competitive team.
But Taieri had been carrying a heavier load without getting the recognition.
"There were one or two players who were really close that we shoulder tapped, but they decided to not play this year."
The Otago Schools Rugby Championship is a tough competition for the co-educational schools. The competition has been dominated by the larger boys schools such as Otago Boys' High School and Southland Boys' High School.
King's High School and John McGlashan College complete a quartet of teams that are typically at another level.
Accordingly, Taieri College has modest goals.
It would like to improve on last year's results and be more competitive with the other co-educational schools in the competition.
The strategy is to attack the second round and hopefully make it into the middle four.
That would represent solid progress. Under the Combined Schools banner, the team placed 11th last season.
Taieri will lean on the likes of captain and No 8 Lachlan Nicholl, first five Billy Hunter and elusive fullback Ollie MacKenzie to create opportunities and provide direction.
Outside those three, Logan Kakahi is a quality finisher on the left wing and promising blindside flanker Jalen Forgie shapes as one to watch. He will be making his debut this weekend when the team hosts Dunstan High School.
Taieri will look to play a fast-paced game and move the ball quickly away from the forwards, where they will be under-sized compare with many of the other teams.
The opening game of the competition was held yesterday. John McGlashan College upset Southland Boys' High School 23-17 in Invercargill.
McGlashan captain Jack Timu scored a nice try early in the second half, and the visiting school clung to its lead.