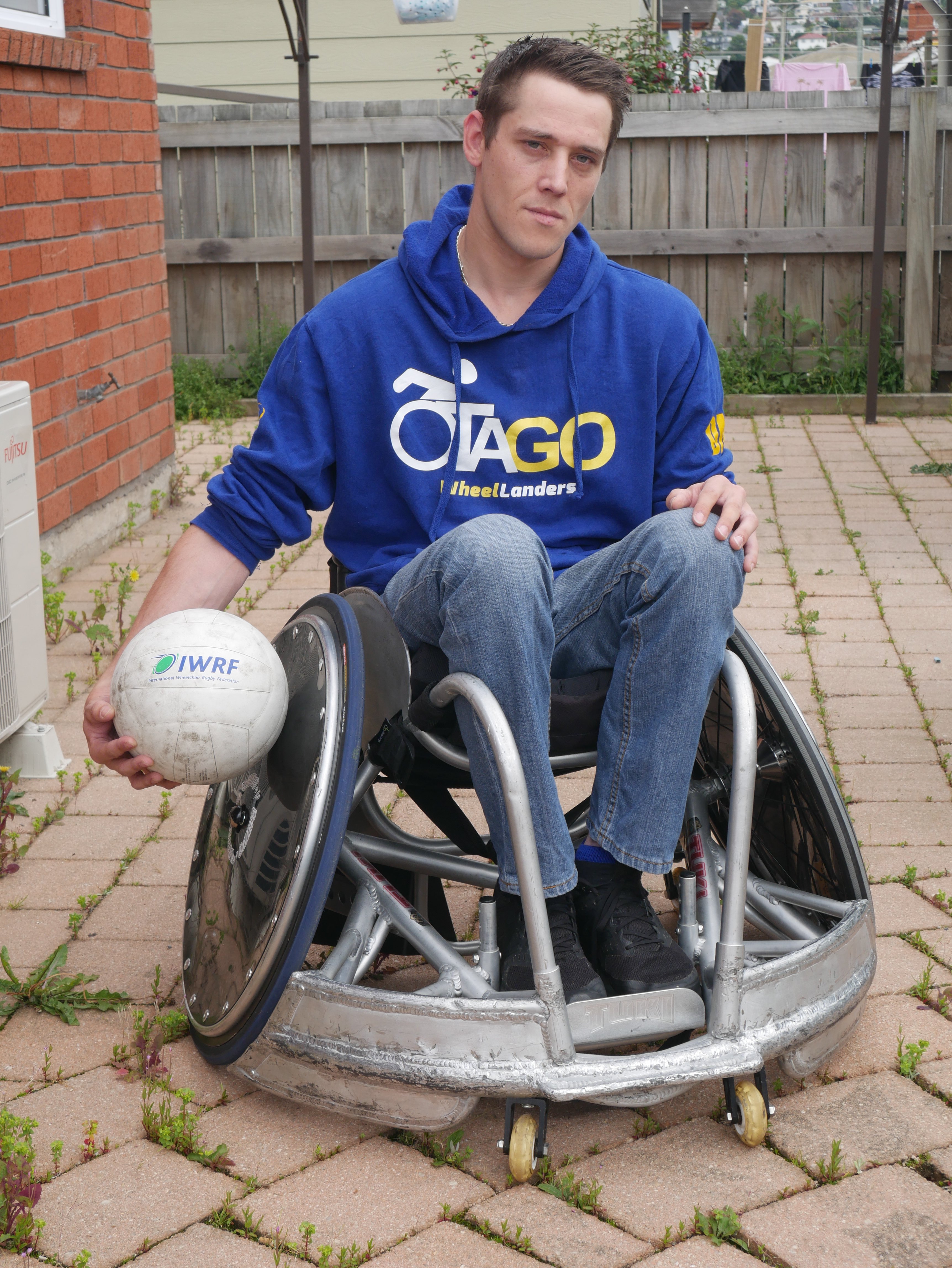 In a series, The Star reporter Jessica Wilson aims to highlight the unsung heroes of Dunedin's sporting community. This week, she talks to wheelchair rugby player Dillon Maydon.
A wheelchair rugby player has his sights set on the national team.
Dillon Maydon (28) has been playing wheelchair rugby for about three years.
Maydon has Friedreich's ataxia, a rare genetic disease which makes walking difficult and impairs his speech.
It will progressively get worse over time, but playing sport has helped, he said.
Maydon has represented Canterbury at tournaments for the past few years as there are not enough players for an Otago team.
He hopes to change that.
"Next year we're hoping to have the first Otago team ever."
He also hopes to play well enough to catch the eye of the Wheel Blacks coach and be selected for the team.
That could take a while as players needed to be watched, but it was his goal for the next few years, he said.
The sport is run by Parafed Otago, a sport and recreational organisation for people with physical disabilities.
Able-bodied volunteers often joined in to make up numbers, but more and more players with disabilities were getting involved, Maydon said.
"It's a slow progress but we're working on it."
The game is split into 8-minute quarters and there are four players on each team at a time.
It is fast and physical, so players can sub in and out.
A key skill was learning to manoeuvre the wheelchair and skilfully playing the ball.
"It's 32 minutes on court so by the end of it your arms and shoulders are quite sore."
The wheelchair rugby community was like a family to him.
"It's all about the fun and excitement of sport."
ParaFed Otago sport development officer Kelly Nooy said Maydon was a valued member of the organisation's wheelchair rugby team, the WheelLanders.
He worked hard to develop his skills and found creative ways to make his game better, Nooy said.
"His dedication to the team, willingness to improve, commitment and punctuality at trainings are admirable.
"Dillon is one of the most formidable players on the court and will continue to be a force to be reckoned with in the upcoming season."