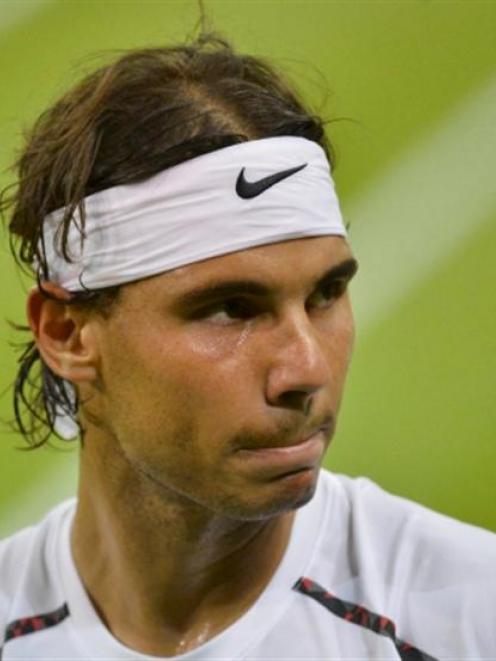 Rafa Nadal is aiming to be back to his best after injury in time for the claycourt season and the run-up to Roland Garros, the Spaniard says.
The 26-year-old former world number one has slipped down to fourth in the ATP rankings and has not played since his shock second-round exit at Wimbledon in June.
The Spaniard was diagnosed with a partial tear of the patella tendon and inflammation of the left knee, only returning to hitting balls on a practice court two weeks ago.
"My recovery is going well and the doctors are pleased," Nadal told Spanish radio.
"I have to look at my career with a five-year view. I considered having surgery, but the doctors have always preferred not to take risks with my treatment."
The 11-time grand slam singles champion was pragmatic about his return to competition.
"I would like to return in January," he said. "I don't expect to return and win the Australian Open, I have to be realistic. The results will not worry me in the first tournaments back.
"I have to take into account my form after so long out. It wouldn't bother me if I slipped down to 15th in the world as long as inside I knew was able to continue.
"I want to be 100 percent in time for Monte Carlo and the run-up to Roland Garros."
Nadal won a record seventh French Open title in May.