And five more makes 10.
Otago athletes are understandably dominating the New Zealand team for the Winter Olympics in Beijing starting in two weeks.
Five of the eight athletes selected yesterday hail from the province's resort towns, joining the five Otago athletes among the first six already named in the team.
Wanaka freeski halfpipe specialist Miguel Porteous (22) prepares for his second Olympics and joins younger brother Nico, who won bronze four years ago and had already been named in the team.
They will be joined by rising Wanaka star Gustav Legnavsky (16) and fellow Wanaka freeskier Ben Harrington (20) in the halfpipe.
Queenstown supplies two athletes to the snowboard slopestyle discipline.
Both Cool Wakushima (19) and Tiarn Collins (22) will also compete in the big air competition.
Ben Barclay (19), technically an Aucklander who spends the winters in Wanaka, has been selected for freeski slopestyle and big air.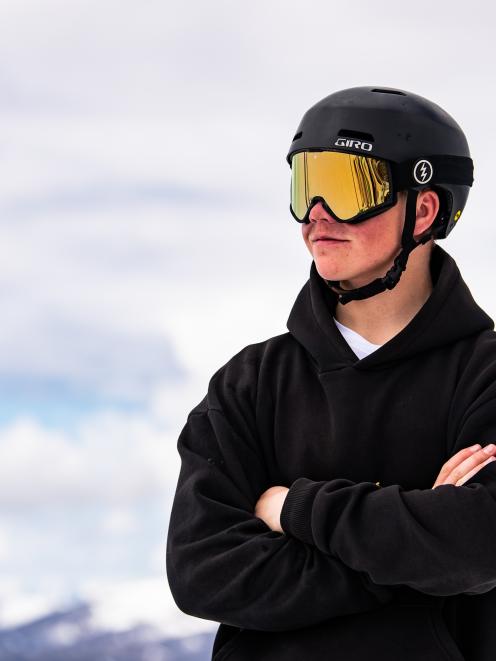 Anja Barugh (21, Pukehina) and Chloe McMillan (22, Hamilton) will contest the freeski halfpipe.
Collins was selected for the 2018 Pyeongchang Winter Olympics but an injury in training just days before the slopestyle qualifiers forced him to withdraw.
He heads into the Games in top form, having claimed bronze in the men's slopestyle at the Mammoth Mountain round of the World Cup earlier this month.
Collins has claimed another three world cup podiums in his career, two in slopestyle and one in big air, including taking the win at the Calgary round of the slopestyle world cup in 2020.
Wakushima, whose career has soared in recent times, can't wait to get to Beijing.
"When I found out I had been selected, I was excited — I just couldn't wait to tell my family," she said.
"I am incredibly proud to drop into the Olympic events wearing the fern. I am really proud to be able to represent New Zealand.
"During the qualification period, I just focused on landing good runs and getting good results. I put a lot of work into the quality of my riding and knew the Olympics would come if I worked hard enough."
Wakushima is "stoked" to be preparing for her Olympic debut and riding alongside 2018 bronze medallist Zoi Sadowski-Synnott.
"I've always been inspired by Zoi and I am so excited to be on the team with her.
"Zoi inspired me to compete on the world stage, so it's awesome to be her Winter Olympic team-mate."
Although 2022 is only Wakushima's second season competing on the world cup circuit, she has already achieved four top-10 results, including an eighth in slopestyle at the world snowboard championships.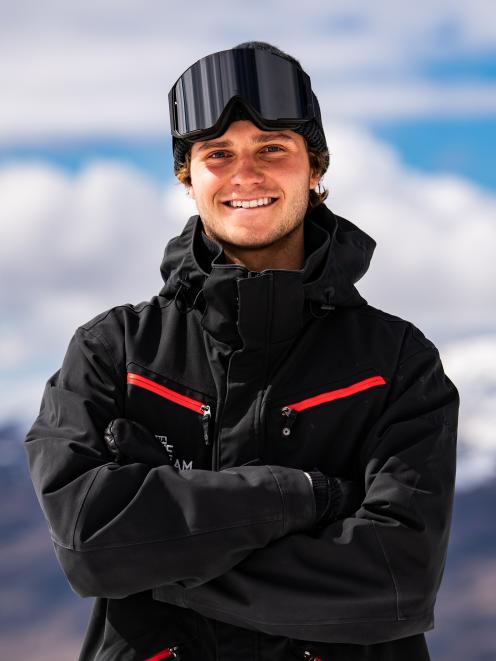 She recently finished fifth at the Laax Open snowboard slopestyle event.
Miguel Porteous, 17th in freeski halfpipe at the Pyeongchang Olympics, has both a freeski halfpipe world cup medal and an Aspen Winter X Games silver medal to his name.
He heads to Beijing off the back of a fifth place at the Mammoth Mountain freeski halfpipe world cup.
Harrington has had a breakout season, achieving two career-best world cup top-10 finishes and an invite to the X Games.
He finished fourth in the halfpipe at the world junior championships in 2018.
Legnavsky, coached by father Pete, has several podium finishes at FIS and European Cup halfpipe events, and earlier this month achieved his career-best result with eighth at the Mammoth Mountain halfpipe world cup.
Barclay is also in hot form, claiming silver at the French round of the freeski slopestyle world cup earlier this week to cement his Olympic spot.
"It is fantastic to have eight additional snow sports athletes selected to the team," Snow Sport New Zealand chief executive and high performance director Nic Cavanagh said.
"These athletes have worked exceptionally hard in a challenging environment and I couldn't be more pleased for them.
"We are sending an incredibly strong team to Beijing and I'm really looking forward to seeing them in action on the world's biggest stage."
All 13 snow sport athletes — Peter Michael, the speed skater, is the only non-snow member of the team — have had their Winter Olympic quota spots made unconditional.
More New Zealanders could be added to the team over the next week.
A record 21 Kiwis competed at the 2018 Winter Olympics in Pyeongchang.