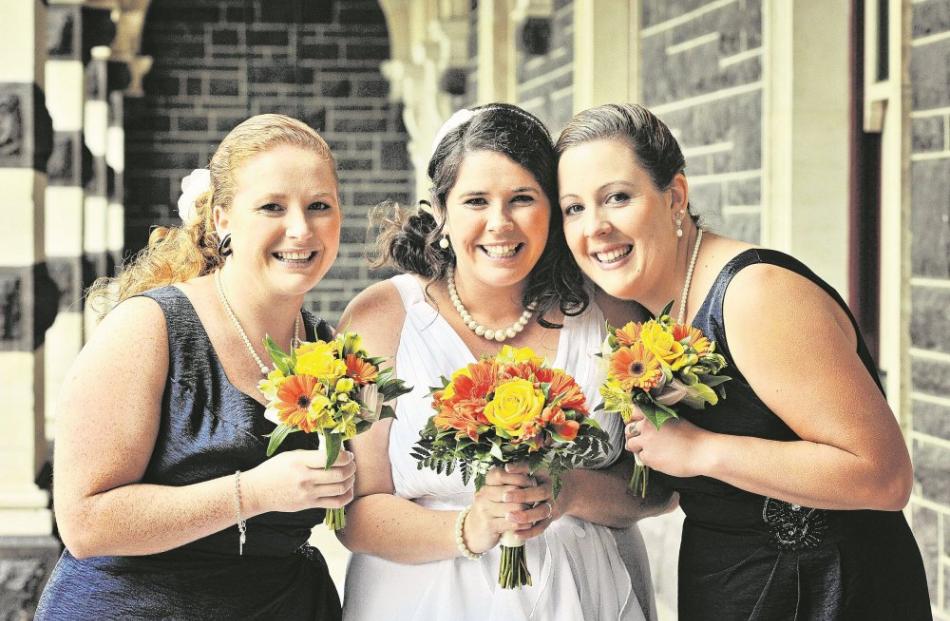 Being asked to be a bridesmaid , particularly the chief bridesmaid (often referred to as the maid of honour if unmarried or matron of honour if married) is a privilege.
Usually a sister or best friend, she has a role that balances enjoyment with responsibility. Her main aim is to
ensure the bride can relax and enjoy the her big day.
Prior to the wedding she will be instrumental in organising the traditional hen party.
On the wedding day, as well as helping the bride to dress, she sees that the dress and veil are in place for the bride's entrance. She holds the bride's bouquet during the exchange of rings and is usually one of the two witnesses to sign the register.
Her duties continue through the photographic sessions and at the reception. Other bridesmaids might be assigned a special duty, such as compiling a bag of ``just in case'' items
that may come in handy over the course of the wedding or ensuring the young attendants (pageboys and flower girls) are happy.
Although it is not a requirement, some chief bridesmaids give a speech at the reception. It's important she keeps it entertaining. This can be achieved through some humour, a touch of nostalgia going back to when the couple first met or when she and the bride first became friends.
TIP: Today it is not uncommon for a best male friend to be one of the bride's attendants.