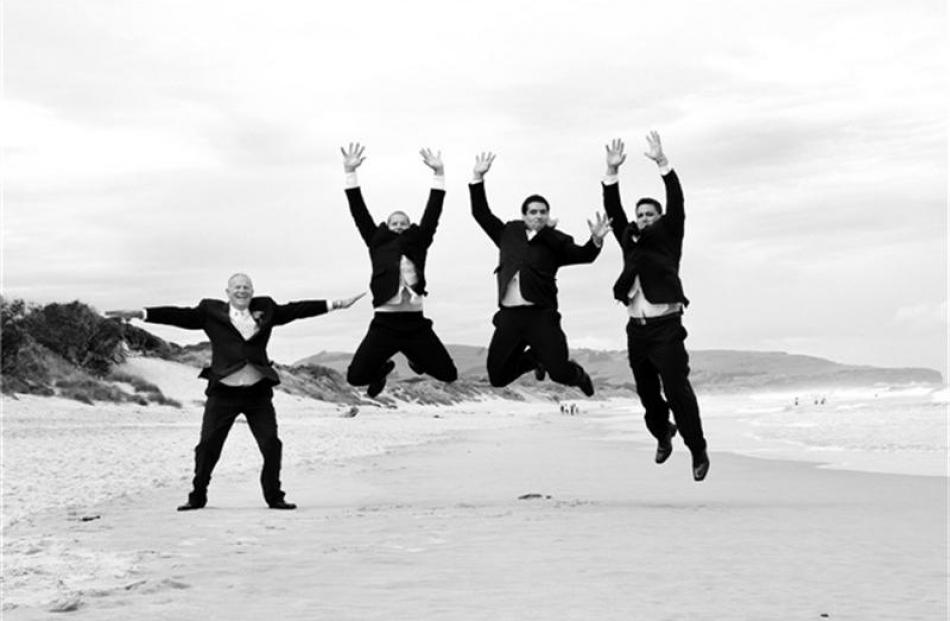 The best man fills a role that is exactly as the name suggests, one that should never be underestimated.
He has a variety of official and unofficial duties, depending on the style of wedding and the amount of preparation that the groom is involved in and may need help with.
He is often a brother, a good mate, or both. He also needs to be a fairly responsible friend who will handle his duties with enthusiasm and a certain amount of flair! Grooms do well in considering this aspect when selecting someone for the job.
One of the pre-wedding events the best man is usually in charge of is the traditional stag party, and it is up to him to see that the groom gets home safely. He attends the rehearsal of the wedding and writes a speech. On the wedding day he will usually have a number of tasks before departing for the ceremony.
His first official duty is responsibility for the bride's wedding ring before and during the service until it is ready to be placed on her hand. At the reception he proposes a toast to the bridesmaids, gives a speech - always keenly anticipated by guests - and reads the congratulatory messages.
Although the bride and groom tend to remain at the wedding and not depart for their honeymoon until the next day, they may hold with tradition and leave the reception or dance before the guests begin to depart.
In the latter case, the best man makes sure the car is ready and that any luggage is intact.
From here on he can change down to cruise mode and look back on a job well done.