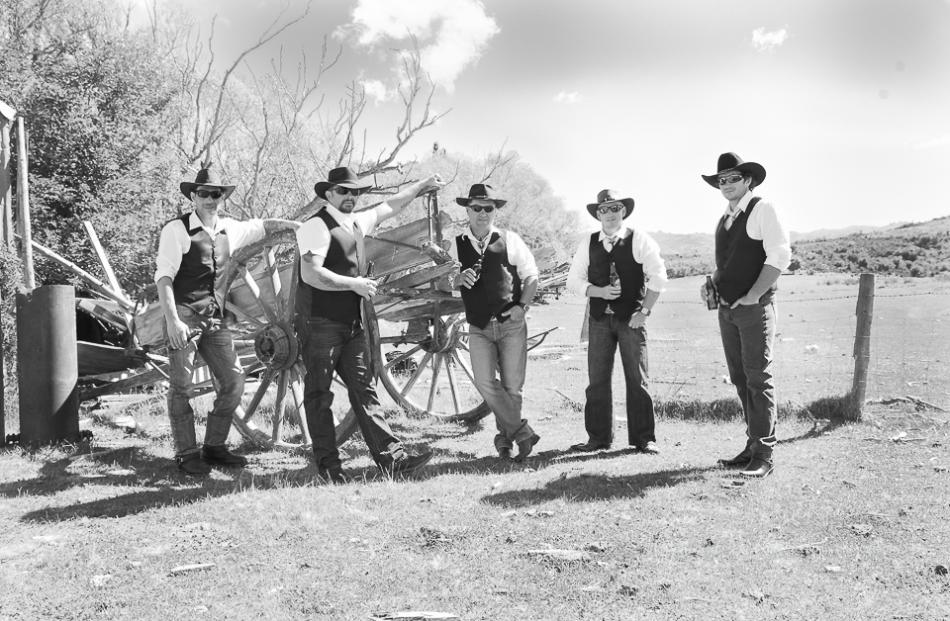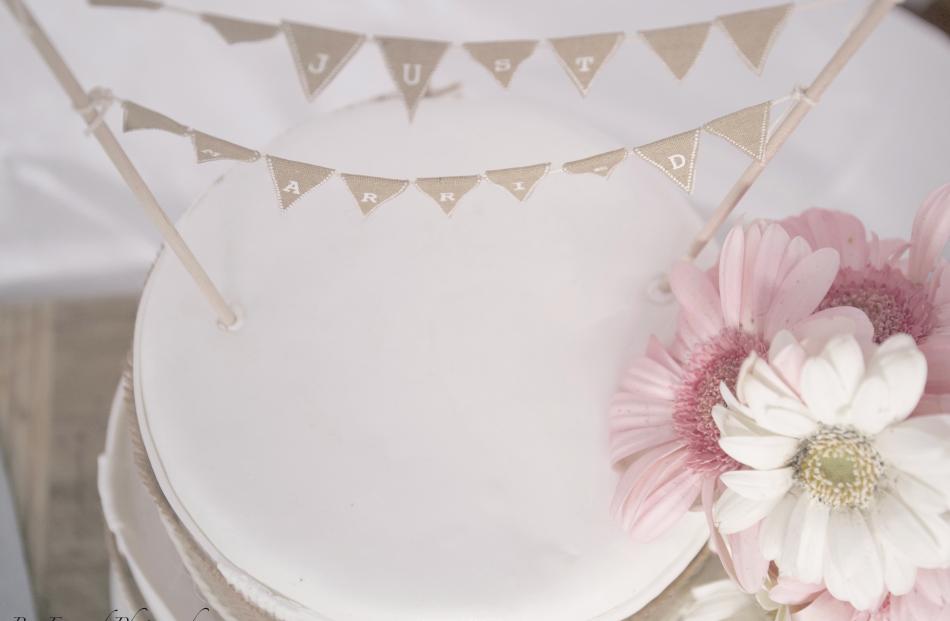 Ashley Norgate (24), Early Childhood Teacher and Clayton Howell (38), Operator.
On the weekend of my 23rd birthday Clayton brought me up to the Maniototo for a weekend away. Little did I know that he had other plans for that weekend, but these were dashed when he forgot one important part, the ring. He told me afterwards he had planned to take me to beautiful Naseby where he would have a picnic awaiting us in a picturesque garden and there he was going to propose. On my birthday Clayton looked incredibly guilty and apologized to me repeatedly that he had forgotten my birthday present (I was none the wiser and I didn't think anything of it). He ended up proposing a couple of hours later under the night sky on a country road behind his mum's place. It was incredibly romantic.
We had our wedding on Clayton's sister's farm at Gimmerburn, on Saturday March 14. We chose this as we found it was a beautiful country setting and it also represented the place/area where we fell in love. The beautiful scenery of the Maniototo, the simple decor of hay bales and the clear blue sky made for the most perfect country setting.
As we were on quite a limited budget, I found my amazing dress on Trademe and it was a steal. It was full lace, just like I had always dreamed of and was made to my measurements. Luckily the dress had a little space free, as in late November I found out that Clayton and I would be expecting our first child. This meant I would be five months pregnant on my wedding day, but thankfully the fit of the dress was just right on the day.
For our country theme I chose my bridesmaids to be in pastel, and all in different styles to reflect each individual. Each bridesmaid was given the opportunity to find a dress which they thought would suit them. My only request was that they follow the pastel theme. With the dresses each bridesmaid also had a pair of cowgirl boots to match the country theme and these looked great. The bridesmaids complemented each other perfectly on the day, making for some fantastic photos.
My favourite flowers are daisies as I love their innocence and simplicity, so I wanted to incorporate these into the wedding. I chose pale pink and cream gerberas for the bridesmaids' bouquets and for myself I had a bouquet of cream gerberas. These were wrapped in lace and twine, which looked fabulous and gave a very country feel. Gerberas were the flowers for the table settings at the reception. They looked simple but stunning, the effect I was going for.
Honestly, I would have to say my favourite part of the day would be sharing it with all the people that we love. I was able to share my love for my best friend in front of all those nearest and dearest to me, which was truly special.
We are incredibly lucky to have two brilliant photographers in the family. These two talented women, Kate Stringer from Captivated by Kate, and Sophie Bee from Bee Exposed Photography, travelled all the way from Queensland to photograph our special day. We are forever grateful for the amazing job they did. I have to say that I cannot pick just one particular photo to label as my favourite, as there are so many fantastic images from both photographers. The photos I have included are the ones I have narrowed down.
Our caterer was Jenny Macdonald, a very highly regarded caterer in the Maniototo. She did an excellent job accommodating our hangi-style meal (due to a local fire ban a real hangi was not possible). We had a home-killed pig and sheep on a spit This was thanks to our good friend Tuki Hapuku. For dessert we had our delicious wedding cake, made by my sister Lynne Harwood's good friend, Rachel Powell, of Dunedin.
From the beginning Clayton and I wanted our wedding to be as simple and carefree as possible. It didn't matter to us how much money was spent or how fancy the decorations were, we just wanted to share our special day with all the people we loved. We thank everyone who was involved in making our day possible. Without them it wouldn't have been the most perfect day of our lives.