Port Otago's property subsidiary Chalmers Properties has increased its asset value from $83 million a decade ago, with subsequent purchases and developments, to recently push beyond $250 million for the first time. Senior business reporter Simon Hartley talks to Chalmers Properties general manager David Chafer about its widespread portfolio of investments, and market conditions.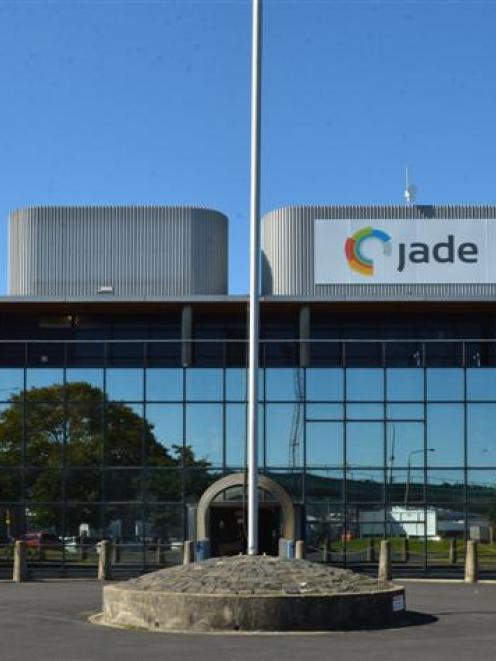 Dunedin ground lease rentals remain the ''backbone'' of Chalmers Properties' widespread investment portfolio, with 177 city tenants, spread largely over industrial land parcels bordering Dunedin's upper harbour.
While they provide the bread and butter for its portfolio, Chalmers is undertaking several multimillion-dollar developments in Dunedin, Auckland and Hamilton at present - arguably one of its most active years during the past decade.
Last year Chalmers completed the purchase of a 2-year-old North Shore Bunnings site from Bunnings for $27 million and with a new 15-year lease, which propelled its asset base beyond $250 million, to $252 million, for the first time.
Of the $252 million asset valuation, Dunedin accounts for $127 million, Auckland $95 million - and growing - while joint ventures in Hamilton stand at $30 million.
The importance of Port Otago and Chalmers Properties' financial contribution to 100% owner, the Otago Regional Council, was emphasised earlier this week when councillor Michael Deaker said rates rises were kept in check by Port Otago's annual dividend, totalling $126.8 million since 1990.
In outlining the ORC's 12-month work programme, ratepayers had to be aware its one-third contribution was overshadowed by interest and port dividends, and the latter should not always be taken for granted.
Chalmers Properties general manager David Chafer said the Dunedin ground lease property portfolio values accounted for $123 million of the total $127 million Dunedin property valuation and provided the ''backbone'' of Chalmers' income.
All Chalmers' rental income, for the year ending June 2013, was $12.7 million, up on the previous year's $12.5 million.
While not wanting to separate out Chalmers' revenue and profit from the combined group of Port Otago and its operations and Chalmers, the property subsidiary often provided the cornerstone to Port Otago's annual dividends to the Otago Regional Council.
Given the vagaries of property cycles, Chalmers' annual revaluations contribution could move by several million dollars on any given year. Mr Chafer was circumspect about making any forecasts on rental income in the near future, but said changing trends in Auckland were creating more interest and turning up opportunities.
''In Auckland, from the industrial sector, we expect to see some [rental income] benefits over the next few years, with lower market vacancy levels,'' he said.
That could also be in the form of extensions to existing sites, land sales or redevelopment.
Chalmers' largest development in Dunedin is a $4 million design-and-build investment in an office and warehousing project in Sturdee St, where demolition is due to begin in the coming weeks before a single-storey, concrete tilt-slab building takes shape, with Calder Stewart construction the lead contractor.
The almost 7600sq m site will by the end of 2014 have almost 3200sq m of warehouse, office, canopy and yard. Later there will also be three separate warehouse units for lease, at 600sq m each.
The build and lease-back project's main tenant is pallet and container company Chep, which is a subsidiary of ASX-listed Brambles, a supply chain logistics company, and is on a 10-year lease for the Sturdee St site.
Mr Chafer said the combined rental incomes from all the Sturdee St spaces would be several hundred thousand dollars annually.
Also coming into play in Dunedin in the months ahead will be an up-to-$400,000 ground-floor refurbishment of the 1980s, black glass, former harbour board offices, wharfside in Dunedin's Steamer Basin.
''It covers the ground floor and common areas, freeing up about 200sq m of space for lease,'' Mr Chafer said.
Chalmers' large footprint of ground leases in Dunedin has been criticised in the past by those wanting to buy ground leases and have entirely freehold properties.
Mr Chafer maintained Chalmers had a duty to provide shareholders with best-value property deals, but would always consider freeholding land as and when it arose with any parties.
''We have sold off some [ground lease land] over the years, but we need to be able to sell at the full market value,'' Mr Chafer said.
''If [our] land ownership did get in the way of other developments, we look to assist,'' he said.
In combined Dunedin and Auckland holdings, industrial properties accounted for 79% of space, bulk retail 19% and offices 2%, while the occupancy rate for combined Auckland and Dunedin was 97.5%, he said.
Aside from the $27 million Bunnings deal, vacancy rates in Auckland were coming down and interest had been heightened on the existing stock, Mr Chafer said.
''Suddenly there's a lot of confidence in the sector from those looking to expand,'' he said of the relative buoyancy in the Auckland market.
He noted a recent Chalmers' North Shore sale, of a property valued at $5.3 million, that was sold on vacant possession for $5.8 million.
Other recent, separate deals around Auckland included a Wiri container yard, signed up for 12 years at $705,000 per annum, a bulk retailer for 12 years at $268,000pa, a food supplier at 5 years and $98,000pa and a North Shore property, leased for three years, at $201,000pa.
Expansion at a Manukau property is Chalmers' priority at present, where it has nine existing bulk-retail tenants. It wants to expand the footprint by 1500sq m for five new tenants - at a build cost of $3 million - which will expand the total space to 7500sq m. 
Mr Chafer said the project would be more profitable by using existing land from car- parking for the expansion.
''Any developments we do are at the lower end of the risk scale. We're typically looking for pre-commitment from tenants,'' he said.
Even Chalmers going ''unconditional'' on a deal, be it expansion or a build and lease-back scenario, was always subject to obtaining building and resource consents, he said.
An industrial property in Avondale is also under redevelopment, with a $600,000 warehouse extension under way and the tenant signed up to a six-year lease, Mr Chafer said.
In Hamilton the sole investment is an industrial park on the northern outskirts, which was fortunate as recently SH1 was realigned past its boundaries.
The 100ha site is held in two separate joint ventures (JV), which were orchestrated by Mr Chafer's predecessor, Andrew Duncan.
Each JV covers 50ha, the first being Chalmers 50:50 with the Auckland-based Hounsell Group, the second JV having a 33% share each; Chalmers alongside the Hamilton-based Porter Group and Hounsell.
Mr Chafer said Hamilton was now in a ''marketing phase'', having put in the infrastructure, roading and drainage on the ''stage one'' 22ha site, with three sales concluded and title releases under way.
In one of the joint ventures, Chalmers is in a conditional agreement for a land sale and will take a 50% share of the $18 million sale price of the 14ha property.
Mr Chafer said Chalmers was ''keeping an eye on developments'' in Christchurch, given the overall $40 billion being spent in the Canterbury rebuild.
While often dealing with subsidiary companies, Mr Chafer said several tenants were backed by much larger entities, including building supply giant Bunnings.
Chep's owner is ASX-listed Brambles, a more than $A5 billion ($NZ5.31 billion) revenue company with a sharemarket capitalisation of more than $A15 billion ($NZ15.9 billion), while another new Auckland tenant is a subsidiary of NZX-listed Horizon Energy Bunnings.
''We like it when cash flows [Chalmers' rental income] are secured by such strong entities, which gives us comfort in undertaking the developments in the first place,'' Mr Chafer said.
''Based on quality properties and strong cash flows, they underpin our ability [of the overall wider port group] to obtain quality lending,'' Mr Chafer said on obtaining competitive interest rates.
While the group revenue of both port and property operations was $117 million last financial year, based on assets totalling $470 million, Mr Chafer said Chalmers' latest contribution had to be left to be revealed in the pending half-year report being presented to the ORC on April 16.
---
Chalmers Properties
• 100% subsidiary Port Otago.
• Rental income: Year ending June 2012, $12.5 million. Year ending June 2013, $12.7 million. Year to June 2013, before-tax profit up 2% to $9.8 million.
• Combined Dunedin and Auckland holdings - industrial properties 79%, bulk retail 19%, offices, 2%. Occupancy Auckland and Dunedin 97.5%.
• Asset value: 2012 - $201 million, 2013 - $226 million, 2014 (at half year) - $252 million.
• Current $252 million asset valuation: Dunedin $127 million, Auckland $95 million, joint ventures in Hamilton, $30 million.
Dunedin
177 ground lease tenants. Investment buildings include former Otago Harbour Board building, new $4 million Sturdee St development.
Auckland
Tenants include: Bunnings $27 million store purchase and new lease. Wiri container yard, bulk retailer, food supplier, North Shore property, $3 million expansion at Manukau property for five new tenants. Recent property sale for $5.8 million, $500,000 above valuation.
Hamilton
100ha industrial site, stage 1 is 22ha, infrastructure completed; first sales of industrial lots under way. 50% share in pending sale of 14ha, $18 million, site.
In two joint ventures: 50:50 - Chalmers and Auckland-based Hounsell Group. 33% shares each: Chalmers, Hamilton-based Porter Group and Hounsell.
---