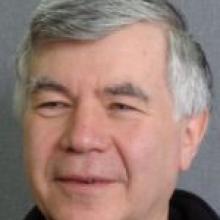 Manufacturing data has revealed more declines in the ailing timber industry. Wood manufacturing has fallen for three of the last four quarters.
With declining timber production and falling log and sawn timber exports, a trend of job losses is emerging in the North Island, as the industry grapples with global changes affecting its stability.
The National Distribution Union (NDU) yesterday highlighted concerns that timber production was declining, sawmills were closing and workers were losing jobs, after the release of Statistics New Zealand data that reported a 0.8% decline in the volume of wood and paper product manufacturing sales in the quarter to June.
NDU general secretary Robert Reid said the union was dealing regularly with job losses in wood processing, including several in recent weeks in Kawerau, Tangiwai and Feilding, and was aware of closures and reduced hours in other areas.
"It is no good to hope and wait for local timber to be used in the Canterbury rebuild, if there are no processors left to manufacture the wood required," he said in a statement yesterday.
Other than small-block owners in the South, reports on the local sector in recent weeks have not uncovered any southern job losses or closures, but there is a definite belt-tightening as volumes and margins are squeezed, especially to a backdrop of margin erosion from the strong New Zealand dollar.
Following a much-needed, almost two-year boom for the forest sector, tough times appear imminent from the two-month-old triple-whammy of China amassing large log stockpiles and processing its own sawn timber needs and, now, northern hemisphere suppliers undercutting New Zealand prices.
Mr Reid said government action was needed to stop the wood-processing industry declining any further.
"Once again, we ask the Minister of Forestry what action he is taking to ensure the survival of the wood-processing industry, and that New Zealand has enough wood-processing capacity to fill the demand which will come from the Canterbury rebuild over the next few years," he said.
While China underpinned the log boom, paying more than 20% for logs at the peak, it conversely paid almost 20% less for New Zealand sawn timber. During May and June, timber exports were down 22%, while most New Zealand ports have seen declines in log exports from 5% to 25%, albeit off record levels during the past two years.