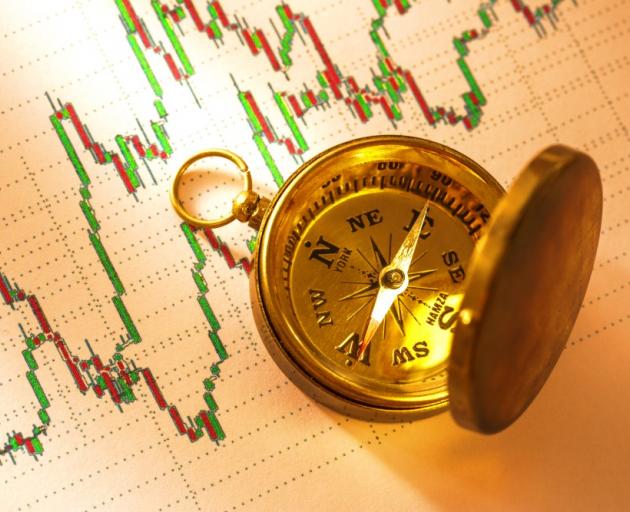 Gold mining potential in Otago has been the winner so far at New Zealand's annual mining conference, but warnings of a too little exploration spending cast a shadow over proceedings.
While delegate numbers at 220 are slightly up on last year for the New Zealand branch of the Australian Institute of Mining and Metallurgy annual conference, numbers remain well down on the 300-plus of more buoyant times.
An earlier "Otago Explorers Forum'' in Christchurch on Sunday attracted about 50 people, including geologists, university staff and government departments, setting up plenty of discussion on Otago at yesterday's formal start to the conference.
Both GNS Science and Steven Micklethwaite, of Monash University, zeroed in on orogenic gold exploration - a not new but not fully tapped science looking for near-surface gold deposits by understanding the science of fault line activity far below Earth's crust.
Mr Micklethwaite said the forum wanted to "invigorate'' the Otago region's gold exploration built on "orogenic ore deposits''. This became a highly technical presentation.
"It's about how to support and investigate exploration and attract a new generation of investment.''
There was "a great deal of hope'' for Otago, which has been difficult to map, using the new aeromagnetic surveys, including that of Glass Earth Gold and the Otago Regional Council, which did a $4 million survey in 2007.
"All indications are that the Otago region has untapped potential,'' he said.
New Zealand had to follow the lead of mining jurisdictions in other parts of the world and ensure data was freely available, to encourage exploration.
The lion's share of New Zealand exploration, more than $US10 million ($US13.7 million) this year, was being done by Oceana Gold within its existing East Otago and Waihi operations, with very little undertaken by other smaller companies.
Dunedin-based GNS Science's Robert Smillie spoke about key exploration opportunities in New Zealand, but immediately focused on the lack of greenfield (new) exploration investment, and the perception the country was low in potential mineral prospects.
It was ranked globally at 86th out of 104 countries and Mr Smillie wanted that changed in coming years to be in the top 10.
"New Zealand is a good address for ore bodies to be formed,'' he said of the volcanic geology around the country.
While Oceana Gold's Macraes and Waihi mines had produced collectively millions of ounces of gold, Macraes to date more than 4 million, it remained a "mystery'' why similar discoveries had not been found during the past century.
There had been a demise in New Zealand of exploration, because of its rugged terrain, volcanic cover, small mineral targets and heavy bush cover, such as that encountered in Otago.
It was a "serious issue'' that exploration gains were around brownfield (existing) mines and not greenfields.
He said aeromagnetic surveys and geochemical surveying had been successful, but there had to be a shift from "detection technology'' to "prediction technology''. "The new (aero-mag) data has not been matched by new discoveries,'' he said.
As an example, he said geologists in Otago had to look deeper into Earth's crust to find out more of what was happening above, a shift from using historical data to a conceptual process about where ore bodies might lie.
Mr Smillie also touched on the future of "green minerals'', such as lithium, tungsten, silica and rare earth elements.
"On the West Coast it's in the rocks and sands, but we don't know where the sources are,'' he said.
GNS Science's Tony Christie gave an overview of mineral resources assessments, many of which were done in conjunction with regional councils, who in turn were able make representations to central government; including funding requests.
From 1999 to 2017, several areas had been covered and reports produced, including Northland, Hauraki, the West Coast, Southland, the Waikato and Otago, albeit the latter's report was yet to be finalised and released.
"There's plenty of potential projects, not only Otago and the West Coast but also in Southland,'' Mr Christie said.
Mark Rattenbury, of GNS, said about 33% of the country had now been covered by aeromagnetic surveying, with the new data on Otago and Southland "fantastic''.
The surveys provided the "basement geology'', at times "seeing down 5km'' below surface level measuring the magnetism of older rocks and the volcanic, faults and "magnetic anomalies'' below.
"The aeromags confirm geology really well . . . actually, we may have [got historic] geology significantly wrong,'' he said.