A referendum in October seeking to reintroduce a wool levy is an opportunity for sheep farmers to help shape the direction of the wool industry, Wool Levy Group chairwoman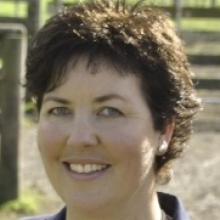 says.
A positive result would mean industry-good activities of benefit to farmers and the wider wool industry would be funded, Mrs Faulkner said.
The referendum, on October 10, would ask sheep farmers to fund a new industry body by approving a levy of between 2c and 5c for each kilogram of greasy or slipe wool at the first point of sale. That equated to $4.6 million at 3c/kg for 154,000 tonnes of wool annually. About 17,000 farmers were eligible to vote.
The new body would represent all New Zealand wool producers and provide a much-needed voice for the sector, she said.
The referendum followed extensive work by the Wool Levy Review Group, a pan-sector group established in 2012 to investigate collective grower investment. It was formed after a remit to Beef and Lamb New Zealand's 2011 annual meeting directed an investigation into the effects of the discontinued levy.
A value proposition, brought to Beef and Lamb's annual meeting this year, was subsequently supported by farmers. Beef and Lamb directors then supported a request from the group to use remaining Meat and Wool New Zealand wool levies to prepare a referendum proposal. The Wool Levy Group was established to run the referendum.
Mrs Faulkner, a Gisborne farmer and 2012 Nuffield scholar, who studied global natural fibre supply chains, said there was a great opportunity to create momentum off the back of improving prices for wool.
Growers were represented beyond the farm gate by Merino New Zealand, Primary Wool Co-operative and Wools of New Zealand. While they did a ''great job'' on behalf of their shareholders, about 50% of wool growers did not belong to those companies.
A farmer levy meant an industry-good body would be consistently funded to work in the best interests of all New Zealand wool producers, she said. The average value of raw wool exports rose 38% between 2010 and 2014 in an industry now worth $700 million.
New Zealand was the world's third-largest wool exporter, supplying 45% of carpet wool. While there were 30 industry-good bodies in the country, wool was the only primary sector not represented.
''We can make a difference if we maximise our opportunities to shape a great future for our industry but we need a vehicle to do this,'' she said.
The Wool Levy Group comprised Mrs Faulkner, WRONZ chairman Derrick Millton, Federated Farmers national president Bruce Wills, Federated Farmers meat and fibre chairwoman Jeanette Maxwell, Primary Wool Co-operative director Hamish de Lautour, Cavalier Corporation chief executive Colin McKenzie and Wairere Rams principal Derek Daniell.