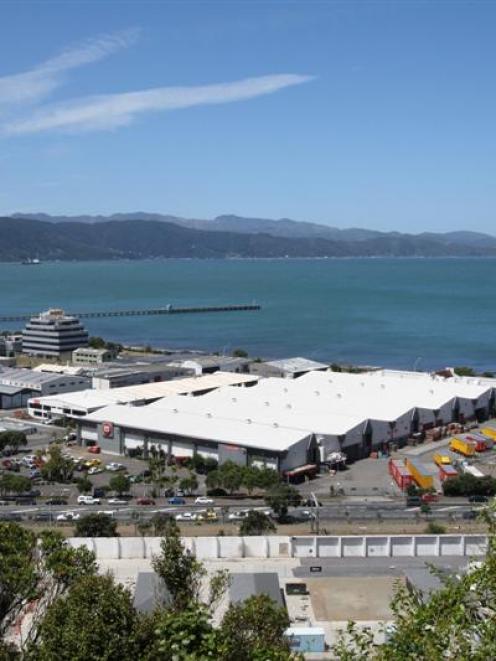 Private Dunedin investors have picked up two separate New Zealand Post mail centre buildings around the country in recent weeks, as the state-owned postal service sheds assets amid widespread restructuring.
New Zealand Post has also last week sold its unprofitable online directory Localist, at a loss, to focus on its ailing mail service and growth aspirations for Kiwibank.
New Zealand Post's mail centre on the Petone Esplanade near Wellington was on Friday sold to private investment and equity company Seaview HP Ltd, a division of the Wellington-based Hodge Group, owned by father and son, John and Shayne Hodge, formerly of Dunedin.
A week earlier, New Zealand Post's mail centre at Strathallan St in Dunedin was sold to an unnamed local investor, one of several bidders.
The Petone purchase was $15.6 million, while at Strathallan St, the site was purchased for about $5.2 million. Petone has been leased back until August next year and Strathallan is initially leased back for nine years.
Bayleys Wellington broker Mark Hourigan said in a statement the Hodge family has been in property since the 1940s, after John's father joined and later bought Dunedin construction company W. L. Tyrie.
John Hodge took over in 1973, and gradually expanded the business interests. In 1986, he co-founded the Waltus investment and management group, which grew to become responsible for the property and corporate management of NZX-listed Urbus Properties Ltd, Mr Hourigan said.
Last year NZ Post said it was cutting staff numbers by as much as 2000 over the next three years and scaling back physical mail deliveries in a bid to return its traditional business to profitability, while seeking growth by expanding Kiwibank's wealth and insurance offerings, Business Desk reported.
Localist was set up in 2010 as both a print and digital play to tackle Yellow Pages, which was financially distressed at the time and had been taken over by its lenders.
But the collapse in print market revenues hit Localist, chief financial officer Mark Yeoman told BusinessDesk.
While breaking even on a cash-flow basis, Localist had yet to turn a profit, and had ''become less of a priority'' as NZ Post's core businesses soaked up resources, he said.
NZ Post sold the business to chief executive Christina Domecq, who joined Localist last year when the directory company abandoned its print editions.
Yeoman declined to comment on the value of the deal, citing commercial confidentiality, but said media speculation of an $8 million price-tag ''is sort of there, or thereabouts.''
NZ Post recognised a $28 million impairment on its $30.9 million related-party loan to Localist in the 2013 financial year. Yeoman said the net write-off of Localist was less than $20 million, which some media had reported.