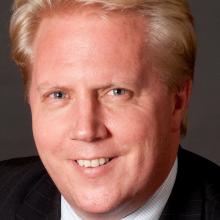 A Trans Pacific Partnership trade agreement without the United States remains on the agenda of the 11 remaining countries, Trade Minister Todd McClay said yesterday.
New Zealand would be pushing for the minimal number of changes possible to the original TPP agreement, something the remaining TPP11 countries had agreed on, he said.
"TPP11 ministers have committed to moving forward with the agreement as quickly as possible."
Mr McClay's comments came on the same day as the United States talked tough as the North American Free Trade Agreement (Nafta) talks started.
US President Donald Trump withdrew the US from the TPP, leaving the remaining countries, which also include Japan and Australia, to plough ahead without the world's largest economy.
The US demanded major concessions in Nafta aimed at slashing US trade deficits with Mexico and Canada while boosting US content for automobiles.
Canada and Mexico are also part of TPP11.
At the start of the talks in Washington, Mr Trump's top trade adviser, Robert Lighthizer, said the President was not interested in a "mere tweaking" of the 23-year-old pact. Mr Trump had previously threatened to scrap the agreement without major changes.
"We feel Nafta has fundamentally failed many, many Americans and needs major improvement," Mr Lighthizer said in his opening statement.
His opening statement reflected Mr Trump's relentless criticism Nafta had caused massive US manufacturing job losses, Reuters reported.
Mr Lighthizer blamed Nafta for a direct loss of 700,000 US manufacturing jobs since the pact took effect in 1994, a period coinciding with increased automation across all industries.
Mr McClay said  it was imperative to the competitiveness of New Zealand businesses in relation to the important TPP11 countries that the country showed leadership with Japan and Australia.
"Japan has just concluded a free-trade agreement [FTA] with the European Union which gives better access to European exporters than we currently have. Japan has also announced it will apply a 50% tariff on all frozen beef imports from countries it doesn't have a FTA with."
That was why the Government was committed to TPP11, he said.
It would mean tariffs on New Zealand beef exports to Japan would drop from 50% to 9%. TPP11 would also remove all tariffs on wood products and mean New Zealand could compete fairly in other goods and services exports.
Mr McClay said independent economic modelling showed TPP11 could add $2.5billion annually to the economy and eliminate costly tariffs — saving New Zealand companies $222million each year.
"This is something we cannot afford to turn our backs on."
ExportNZ said New Zealand's mandate to negotiate for the new TPP11 was good news.
Executive director Catherine Beard said New Zealand had taken a prominent role in moving the agreement towards completion following the US decision to withdraw from TPP negotiations this year.
"Exporters are pleased with the energy and commitment shown by the New Zealand Government in working towards this important trade deal."
NZ International Business Forum chairman Malcolm Bailey echoed Ms Beard's sentiments.
The TPP11 would deliver New Zealand exporters improved access into Japan, which was New Zealand's third-largest market, as well as other markets not yet underpinned by bilateral trade agreements, including Canada, Mexico and Peru, he said.
Australia will host the next TPP11 meeting in September. New Zealand will co-chair a  TPP11 ministerial meeting in Vietnam in November.