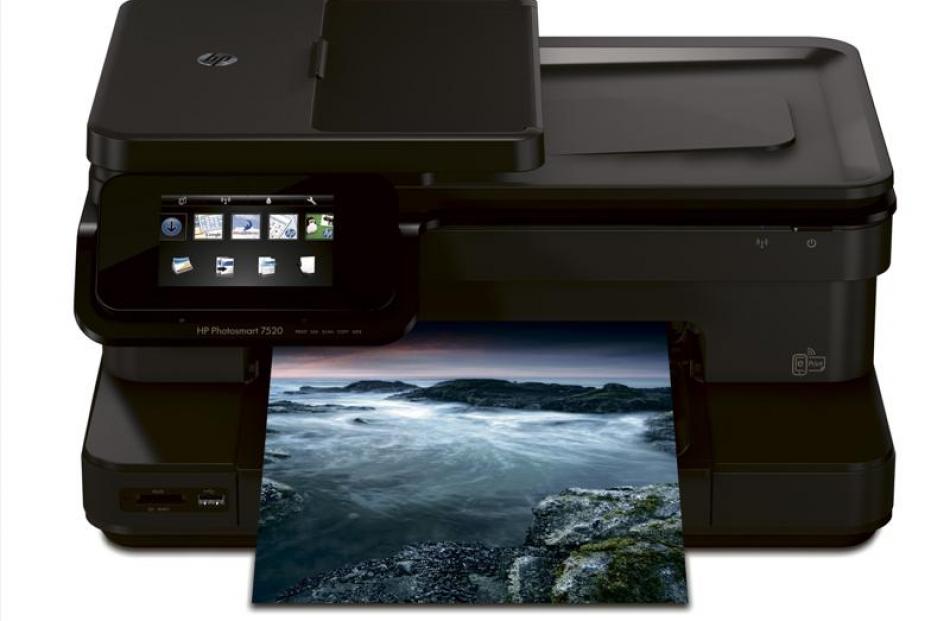 Otago Daily Times technology editor Dene Mackenzie has sourced the king of printers and a snazzy new cellphone to give away to two lucky Summer Times readers.
HP Photosmart e-All-In-OneShop, smile, print!
The HP Photosmart e-All-In-One 7520 is valued at $349. The e-All-in-One will help keep the family sorted this holiday season. You will be able to print off those Christmas gift vouchers or photos, take a scan of your passport before you head off on holiday, copy those driving directions so you can find the crib and send faxes, but with the HP Photosmart 7520, you will also be able to do so much more.
The HP Photosmart 7520 allows you to access web content via a colour touch screen so you will not even have to be connected to a laptop to print out a map or a Sudoku puzzle to do over breakfast! It also features wireless direct printing, allowing you to print without the need of an internet network or router, and HP ePrint, which allows you to print from your smartphone or tablet from virtually anywhere.
The e-All-in-One printer addresses the needs of everyone in the family, from printing vivid, lab-quality photos to duplex printing of everyday documents. HP Scheduled Delivery print apps also allow families to choose the content they want to access directly from the printer, including maps, news, puzzles, education content and more. Everyone will be smiling if this is under the tree! Of all the functions, which one would you use the most?
Answers to playtime@alliedpress.co.nz with Summer Times Print in subject line and include name, address, phone number and email. (HP will courier the printer to the winner.)
HTC Windows Phone
The new Windows Phone 8S-BK phone (RRP $499) by HTC has exclusive Beats Audio built in, which serves up studio-quality sound for all your entertainment. There is a physical camera button that lets you instantly, point, shoot and share, while a free SkyDrive account means that wherever you go, so does your content. The cool clean look of Live Tiles puts personalisation at your fingertips.
The phone features the new Windows 8 operating system by Microsoft. It is based on the same core technologies that power Windows 8.
This smartphone stands out in a crowd, starting with its ''colour-dipped'' accents for an eye-catching, playful look, followed by the sleek form from the Live Tiles.
The key features include a music and media player, a speaker phone, alarm clock, calendar, internet, email, photo messaging and a long-lasting battery.
There is 16 hours of talk time, 22.7 days of stand-by time and an internal memory of 4GB.
Send in a holiday picture taken and sent from your smartphone to playtime@alliedpress.co.nz between January 1 and January 8 and we will judge the best and send you out the phone. Put Summer Times HTC in the subject line and include name, address and email.