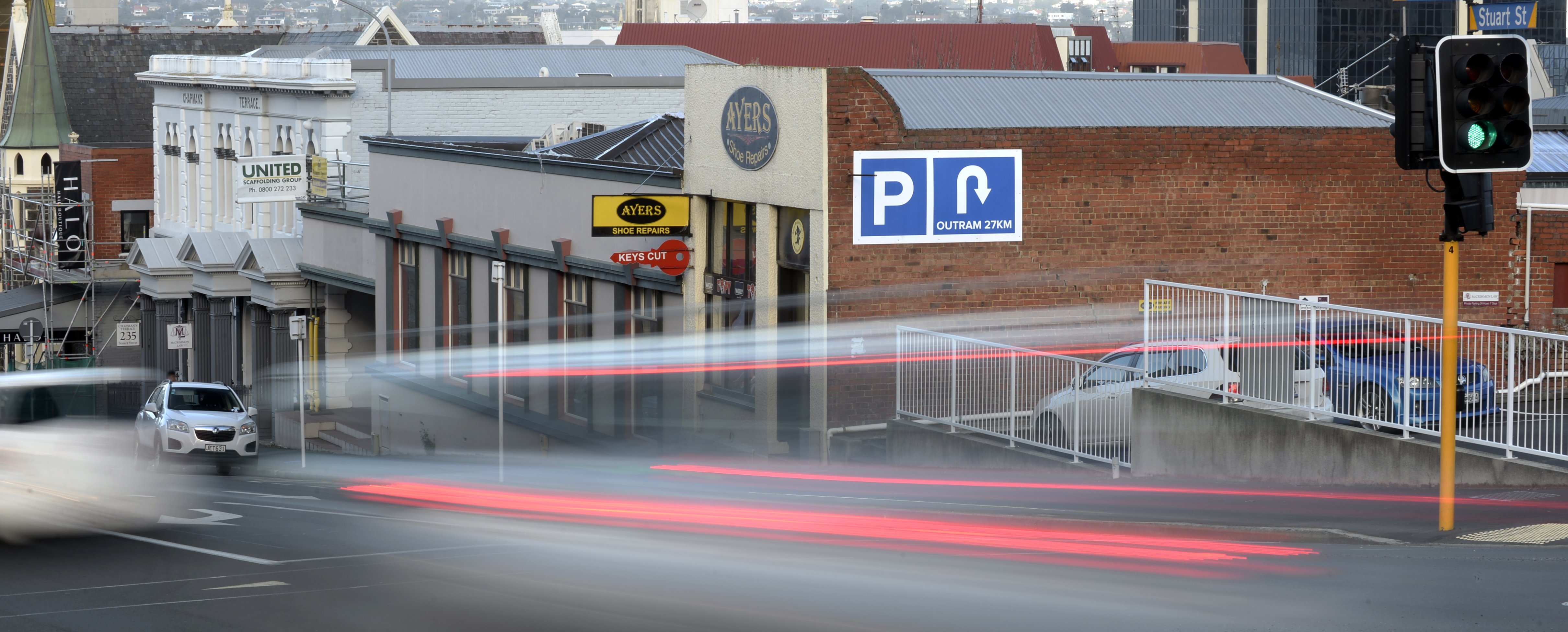 Alistair Broad wants to make a point.
A sign has appeared on the wall of one of the Dunedin businessman's central city buildings, suggesting there is no parking within 27km of the Octagon.
Mr Broad said the statement sign, which was installed yesterday and can be seen from the street by those driving down Stuart St towards the Octagon, was meant to be a talking point.
The future of parking in Dunedin's city centre needed to be addressed, he said.
Parking available in the city had not kept up with other developments, such as the growth in retail, and the new hospital would only make matters worse, he said.
"If we want those things then we're going to have to have some parking. It really is that simple."
Although alternative modes of transport, such as cycling, had their place, nothing could match the "point-to-point convenience" of a car.
More parking was not the only transport solution, but it was an important one, he said.
"If we drive the vehicles out, we'll drive the people out and the businesses will follow."
People who wanted to park in town had to settle for as close as they could get, Mr Broad said.
Outram, 27km away, as indicated by the sign, was "not the best place to park" for those who wanted to head to the centre city, but he wanted the sign to suggest people might have to park there in the future, to spark the conversation.
"Instead of pretending it's not an issue, let's have a proper debate."