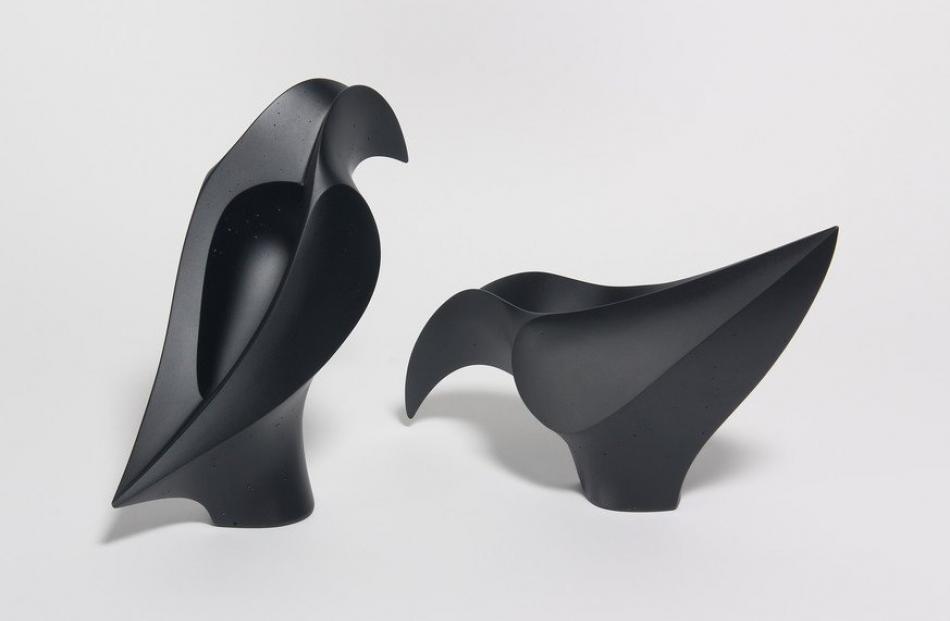 The south's Gothic atmosphere and traditions are being celebrated in an exhibition of artists from around New Zealand at Milford Galleries Dunedin. Its curators tell Rebecca Fox about being inspired by the region's darker underbelly.
Dark clouds, moody scenes, pointed steeples, prickly chairs - the darker underbelly of Southern New Zealand is being held out for consideration.
Dunedin's Milford Galleries curators Vanessa Jones and Lisa Wilkie have pulled together an eclectic range of art reflecting the exhibition's title, Southern Gothic.
''There is always something beyond the beauty of the South, a darker underbelly that is very antipodean,'' Jones said.
Wilkie, who has a passion for literature, drew on inspiration from the American South view of Gothic and its notions of underlying unease alongside New Zealand's and Otago's own writers such as Katherine Mansfield, James K Baxter, Emma Neale and David Eggleton and even the movie Scarfies, which suggests something unnerving is sitting below the surface.
''This is not a cheesy ghostly, vampire-type of exhibition - it's about land and people somehow haunted.''
The gallery's artists responded to the theme, with many making new works to reflect it. That included Dunedin artist Simon Richardson and jewellers Jane Dodds and Octavia Cook.
It also invited guests artists to take part and Otago artist Grahame Sydney, who does not often show in dealer galleries, provided key oil paintings which ''talked directly to the brief''.
''It's a real privilege to have him on board,'' Wilkie says.
Another local artist, Jeffrey Harris has contributed two tablet-sized works he has been working on for many years.
''Another key work is Terry Stringer's, which you can literally walk through.''
One of Christchurch artist Neil Dawson's Spires, inspired by Christchurch Cathedral, hangs on a wall.
''It fits in here with the likes of First Church - it's right at home with our architecture.''
For the first time, the gallery has also included jewellery in its exhibition, with pieces by Dodds and Cook.
''We also have video, light boxes, paintings, sculpture, photographs. It's a very diverse mix and it'll be wonderful to see how they all fit together.''
A surprise addition to the show is a Ralph Hotere piece lo negro sobre lo oro, which was offered to the gallery by its owner after hearing of the exhibition theme. Other works in that series are held by Auckland Art Gallery and Te Papa.
''It fits beautifully - it's key, a spectacular piece.''
There are also other works from private Southern collectors in the show.
''It's really important to show the breadth of the important private collectors we have down here.''
For Wilkie and Jones, the exhibition has been a chance to see artists at work in their studios, completing works for the exhibition.
''It's not often we get so behind-the-scenes in the development of works. To see where Jeffrey [Harris] was a year ago and every time we visited more and more was finished was exciting,'' Jones says.
The exhibition had invoked some interesting conversations with people.
''I hope the artists enjoyed working towards it. We hope people who come in will be challenged and unnerved by the works - they are not ones to be taken at face value,'' Wilkie says.
To see
Southern Gothic
Milford Galleries Dunedin
Until October 3