This week we review the unofficial soundtrack to this year's Australia's French Film Festival, and the latest albums from Jody Lloyd, Boh Runga, Peter, Bjorn and John, and The Bads.
> Various. So Frenchy So Chic 2009. Cartell Music.
4 stars (out of 5)
Another smorgasbord of cinema sounds courtesy of the Alliance Francaise, whose series of unofficial soundtracks to Australia's French Film Festival continues to lift the profile of French music down under.
Underpinned by charm and chic (and cheek), the mix features the latest in French pop and indie, with a smattering of old-school sleaze (a la Gainsbourg), chanson, kitschy '60s rock, folk and a touch of techno.
Buffs will enjoy the diversity of the two-disc set, while faux-sophisticates will delight in airing it at dinner parties. Either way, serve with wine.
Single download: L'ideal
For those who like: St Germain, Camille, Soha, French film
- Paul Mooney
---
> Jody Lloyd. Loops of Love. She'll be Right Records.
4 stars (out of 5)
Now based in Melbourne, former Christchurch resident Jody Lloyd continues his prolific output with Loops of Love, which, as indicated by its title, is a collection of beats craftily woven with staccato lyricism, bluesy guitar lines, electronic dabblings and a spoonful of soul and funk.
Lloyd has been doing this sort of thing for two decades now and his ear for a good tune and knack for adding just the right amount of homespun grit remain undiminished.
Inspired, inventive yet unassuming, this is hip-hop the way it should be.
Single download: Move Your Hips
For those who like: Beck, De La Soul, DJ Shadow
- Shane Gilchrist
---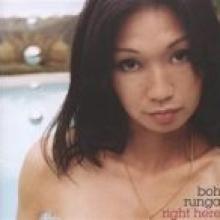 > Boh Runga. Right Here. Universal.
2 stars (out of 5)
There is an Eastern belief system (I can't remember which one) that points to a state of consciousness in which a person can't recall what they did five, 10 or even 30 minutes beforehand, an automated existence that is without merit.
What's this got to do with Los Angeles-based Kiwi singer Boh Runga's debut solo album? Well, here's a challenge: play Right Here from start to end then try to recall any of the 11 tracks in detail.
Runga co-wrote most of the tracks with professional songwriters then spent six months in the studio with producer Marshall Altman and a group of session musicians. The result? An album devoid of originality.
Single download: Evelyn
For those who like: FM radio prime-time fodder
- Shane Gilchrist
---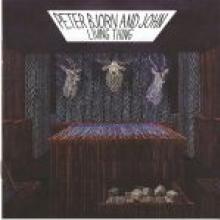 > Peter, Bjorn And John. Living Thing. V2 Music.
3 stars (out of 5)
Peter, Bjorn and John's fifth album is a bit of a handful.
The Swedish trio veers from the sublime electro-pop of It Don't Move Me, Nothing To Worry About and Lay It Down to the stilted, underdeveloped art-rock of I'm Losing My Mind and I Want You! with the awkward gait of a band that can't decide its direction.
Hand-claps, bongos and clattering sounds abound on 12 tracks that largely lack lyrical coherence but intrigue with their unpredictable nature.
The deluxe edition features a second CD - the band's classy 2008 instrumental album, Seaside Rock.
Single download: Nothing To Worry About
For those who like: Lykke Li, '80s electro-pop
- Jeff Harford
---
> The Bads. So Alive. Mana Music.
3 stars (out of 5)
Dianne Swann, formerly of When The Cat's Away, and Brett Adams, guitarist with '80s outfit The Mockers and, more recently, Tim Finn, have teamed up again for a second album under The Bads moniker.
With rhythms largely dominated by the pulse of acoustic guitars, So Alive is a solid collection of mid-tempo, country-tinged pop songs.
"Pack your demons," Swann sings on a track towards the end of the album. Despite the reference, this Kiwi outfit unleashes no monsters, which is a pity.
Shackled by too many songwriting conventions (verse, chorus, bridge . . .), So Alive is a tad light on ambition.
Single download: Gracious
For those who like: Anika Moa's recent country-swing musings
- Shane Gilchrist